Capabilities overview
Zoom brings people and teams together to get more done in a frictionless and secure video environment. An easy, reliable, and innovative video-first unified communications platform provides video meetings, voice, webinars, and chat across all devices and spaces.
| Supported capability | Required plan | Details |
| --- | --- | --- |
| Passwordless SSO | Business plan | Medium SSO tax |
| Automated provisioning | Business plan | SCIM 2.0 (create, remove, update accounts) |
| Password manager | Any | Auto-fill / Auto-capture |
---
Prerequisites
Before enabling Zoom Single Sign-On you need to make sure you have vanity URL configured and approved. Here is the documentation for how to do it.
You will also need to collect idemeum SAML metadata values. Here is what you will need:
Identity Provider Entity ID
Identity Provider SSO URL
Identity Provider Public X509 certificate
Instructions for how to obtain your idemeum SAML metadata parameters are below.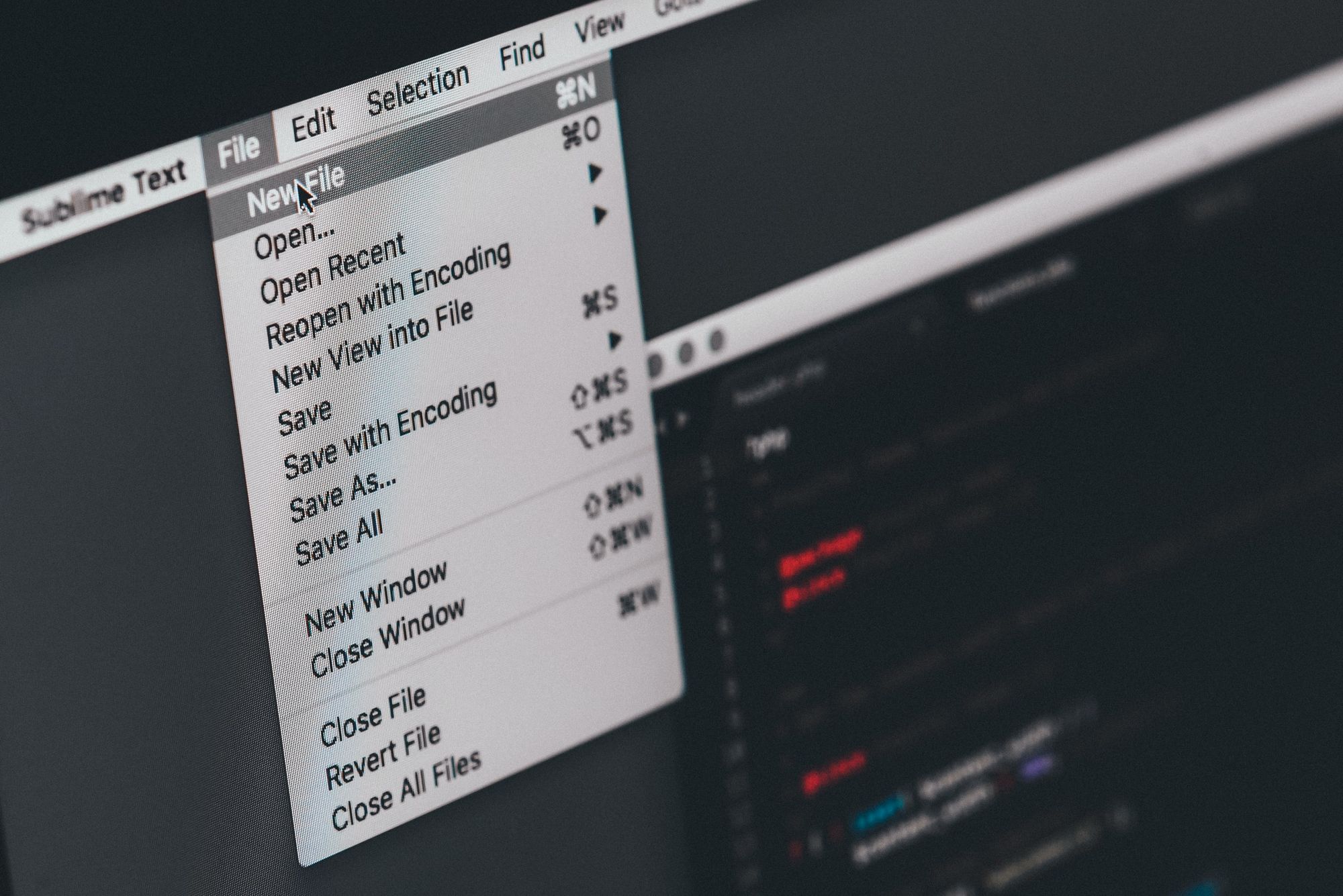 ---
Single Sign-On (SAML)
Configure SSO in Zoom
Log in to your Zoom account
On the left-hand side go to Advanced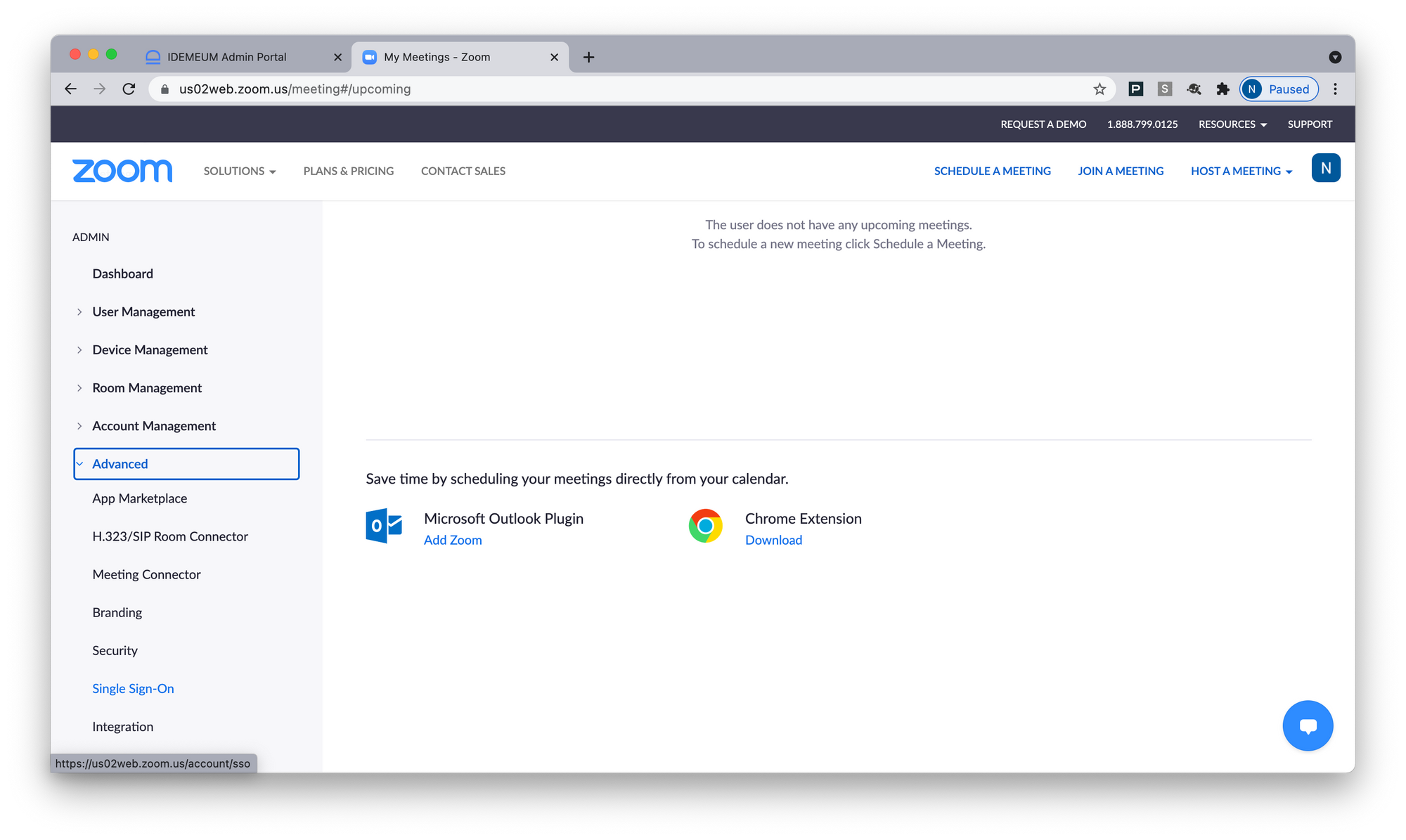 Choose Single Sign-On and click Configure SSO Manually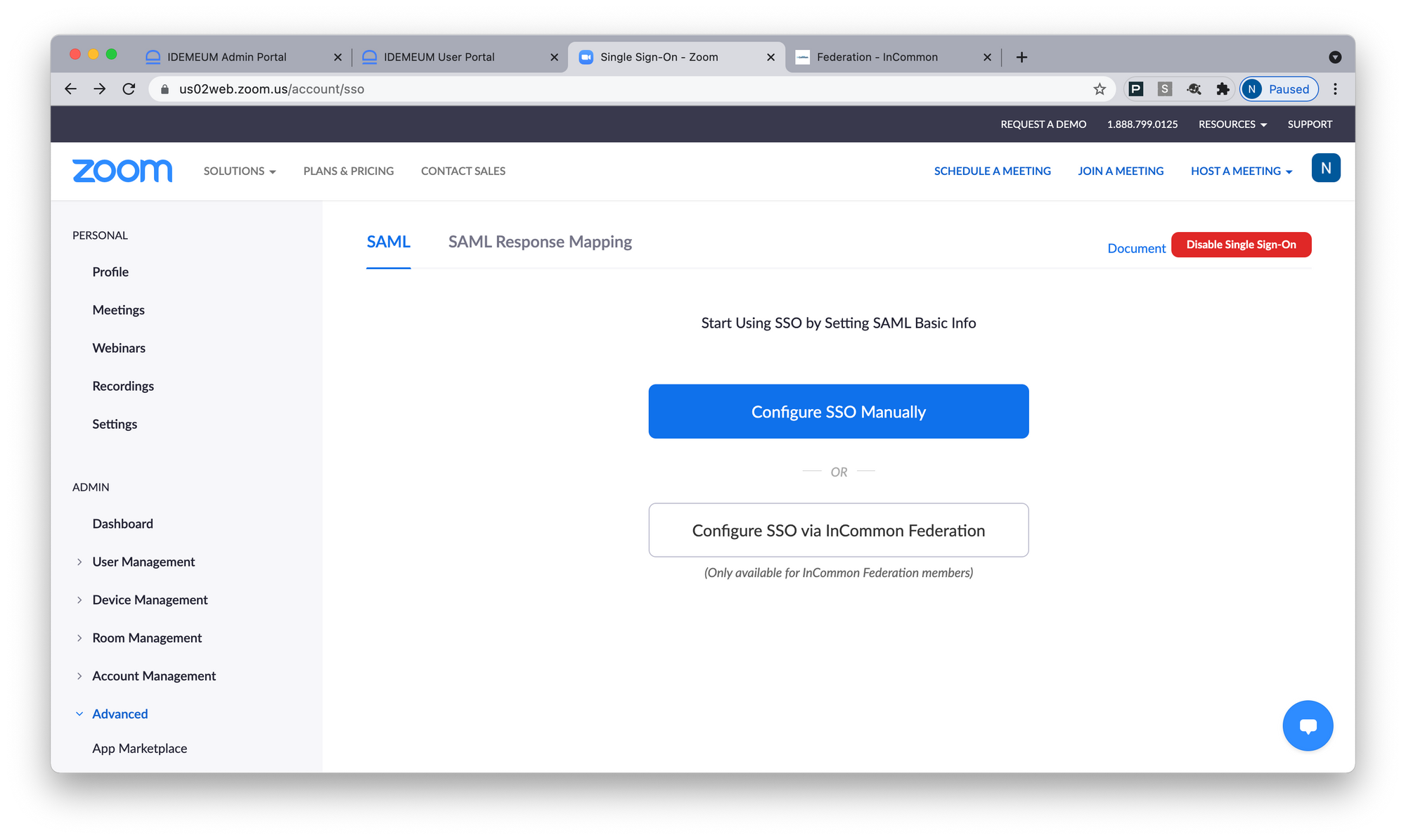 For Sign-in Page URL you will need to enter Identity Provider SSO URL that you collected from idemeum metadata in the previous section
For Identity Provider Certificate you will need to enter Identity Provider Public X509 certificate from metadata file
For Issuer (IDP entity ID) enter Identity Provider Entity ID from metadata file
Use HTTP POST binding
Choose SHA 256
Since we are going to be using SCIM provisioning for Provision user section choose Prior to sign-in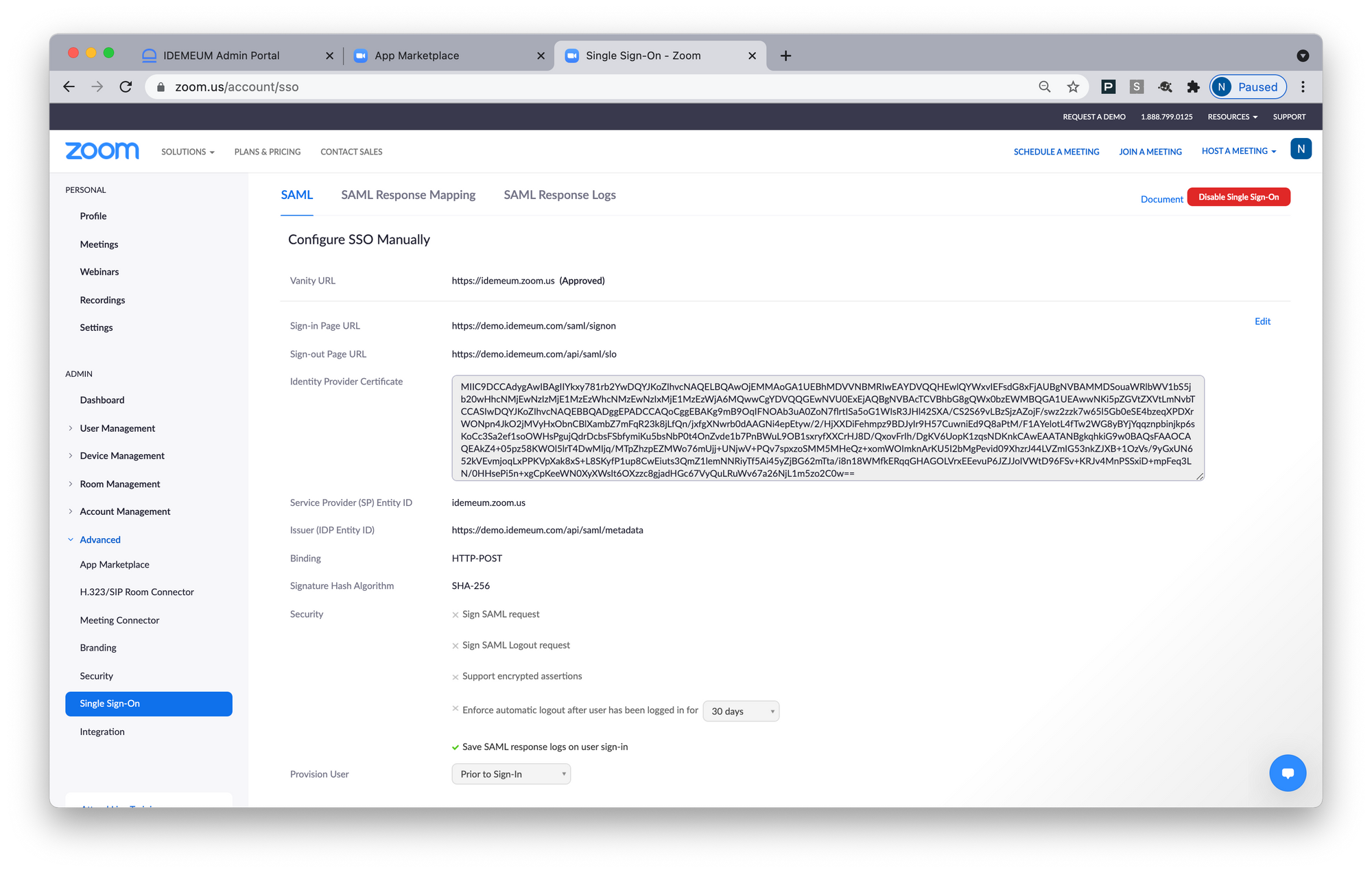 Configure SSO in idemeum
Navigate to your idemeum admin portal at https://[your domain].idemeum.com/adminportal
Click Applications in the left menu
Search for Zoom application and click Add App
Click SAML at the top navigation menu
Enter the subdomain for your Zoom vanity URL. For instance, if vanity URL is https://idemeum.zoom.us then we need to enter idemeum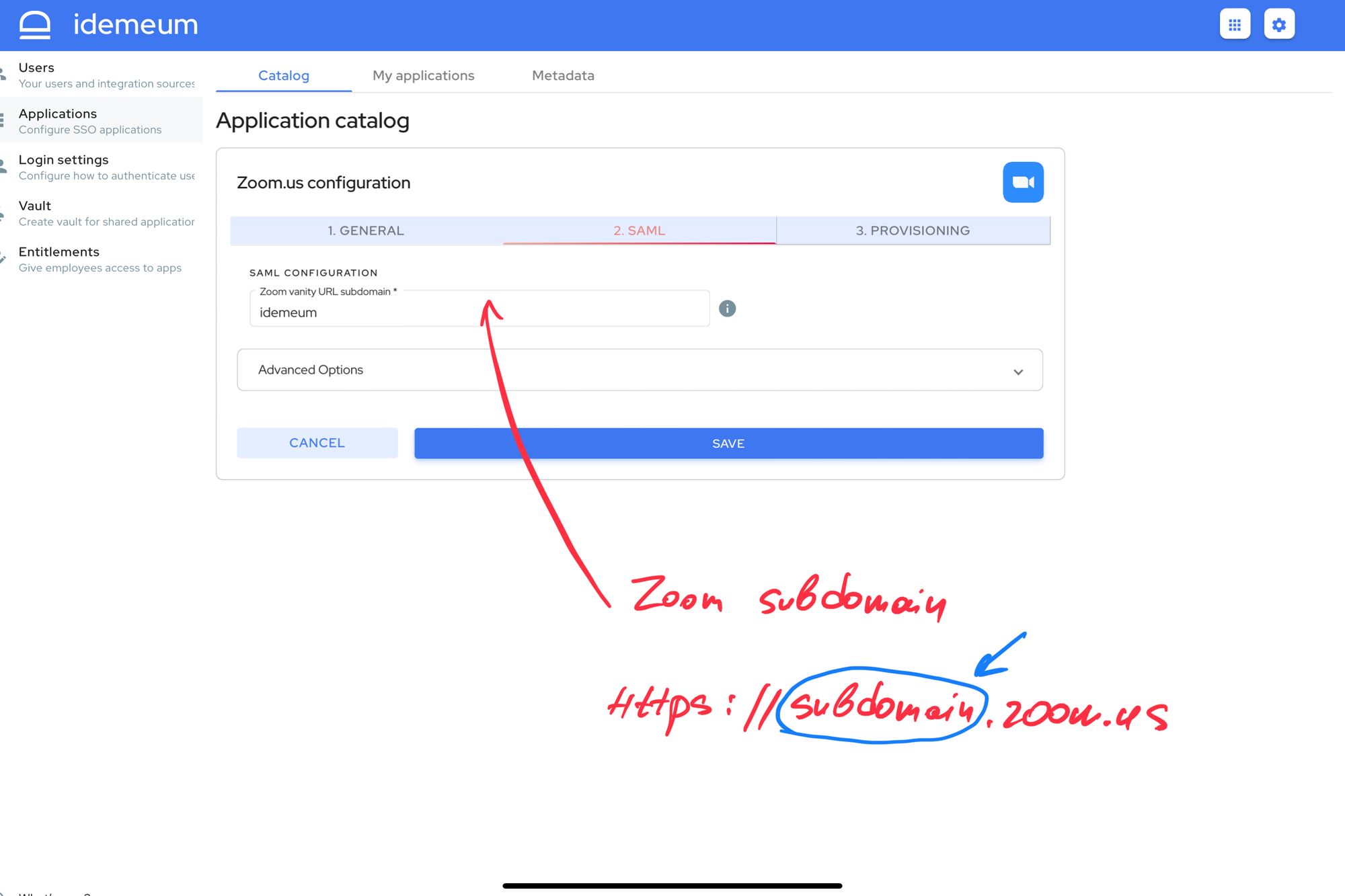 ---
Automated provisioning with SCIM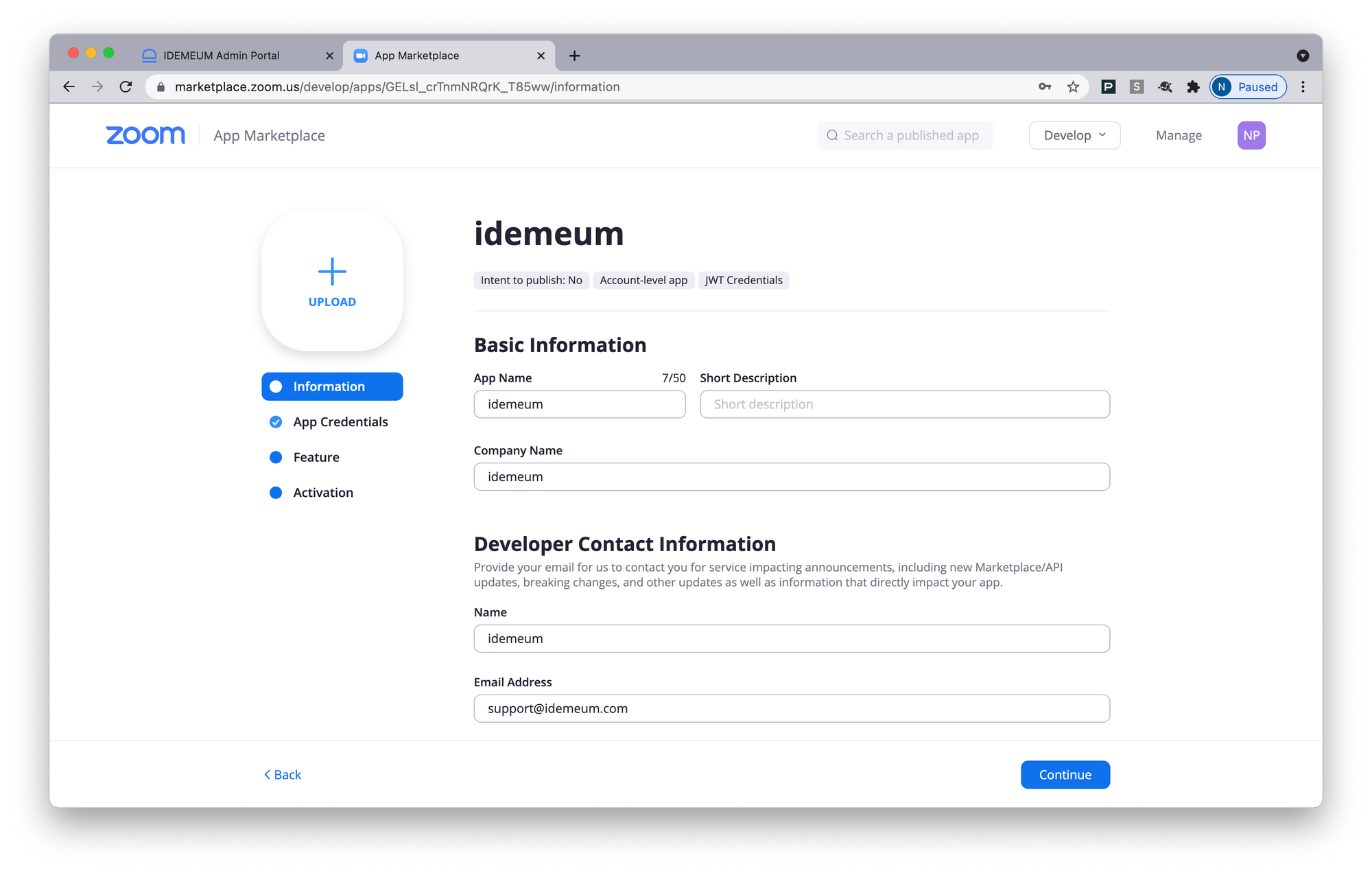 Enter basic parameters such as app name, company name, and developer contact information
From App Credentials section copy JWT token as you will need it to configure provisioning in idemeum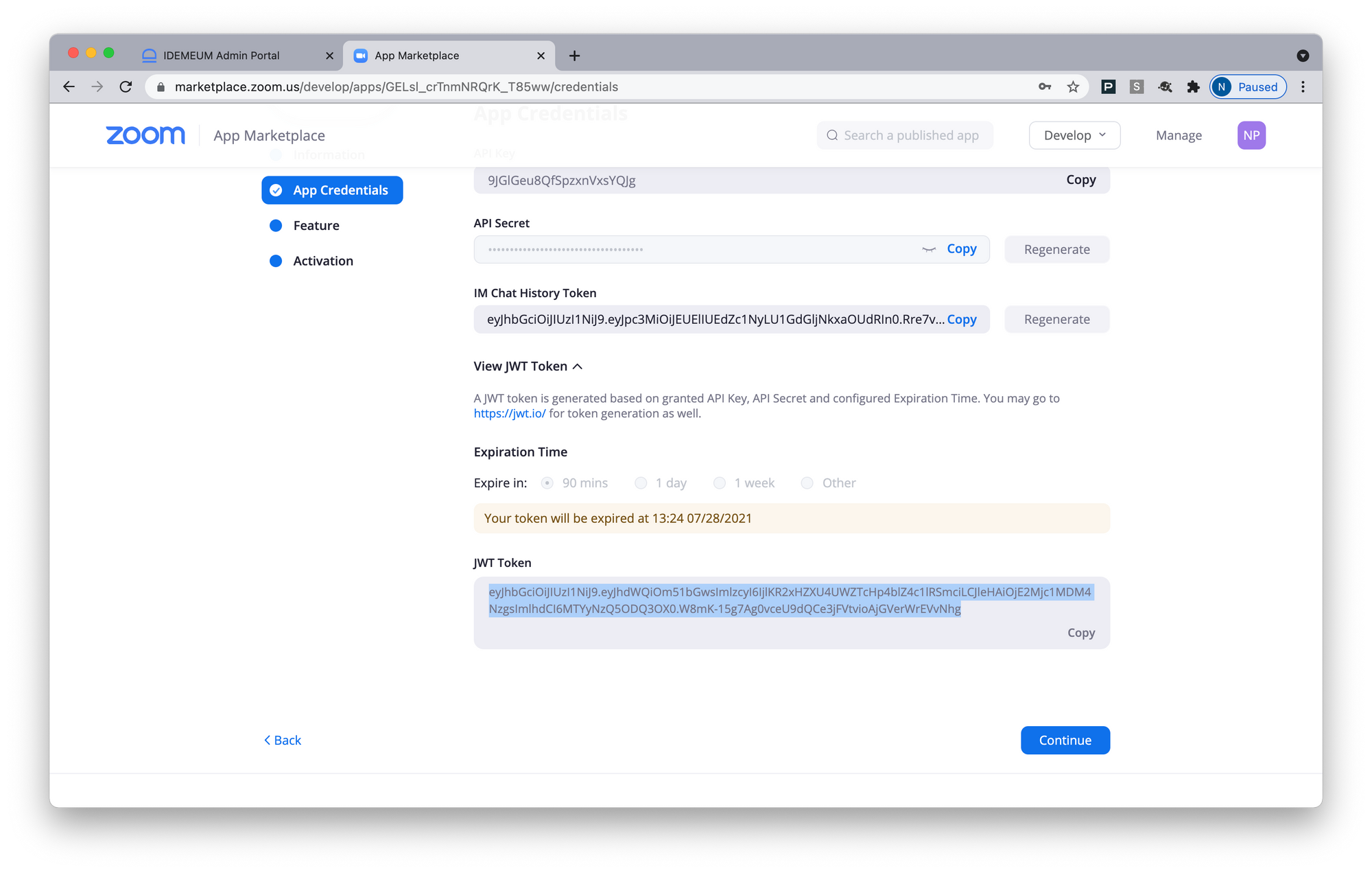 Return to Zoom app configuration in idemeum. Navigate to Zoom app provisioning section.
For Access Token paste the JWT token you got from zoom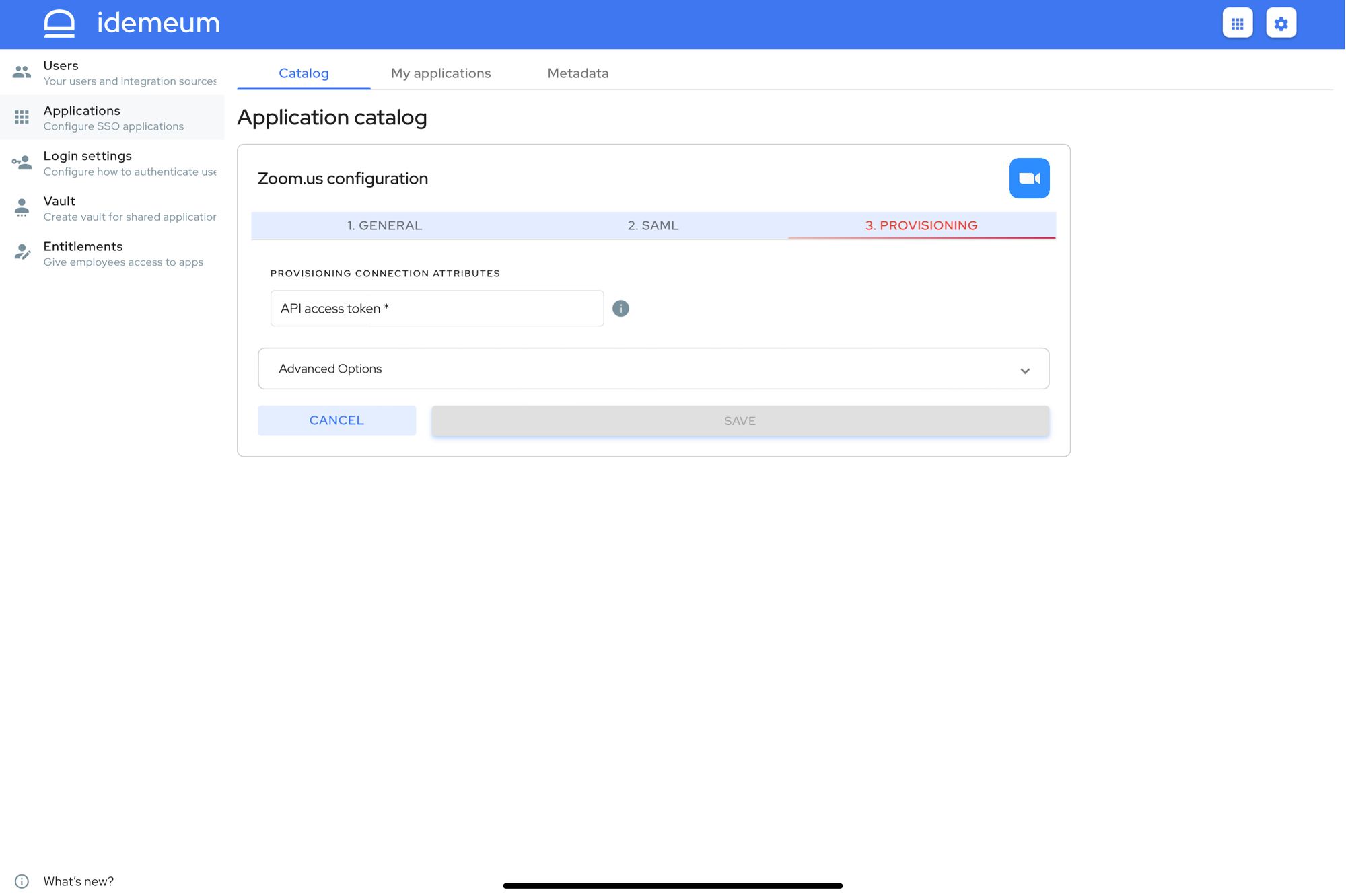 Save provisioning configuration
---
Application entitlements
Before users can access applications you need to make sure you entitle applications to them. In idemeum admin portal navigate to Entitlements section to assign applications to your employees.