Pre-requisites
Pre-requisites

Before installing idemeum desktop client on domain joined machines, please make sure you perform one-time configuration to set up Active Directory Certificate Services.

Please follow the guide below to configure certificate services.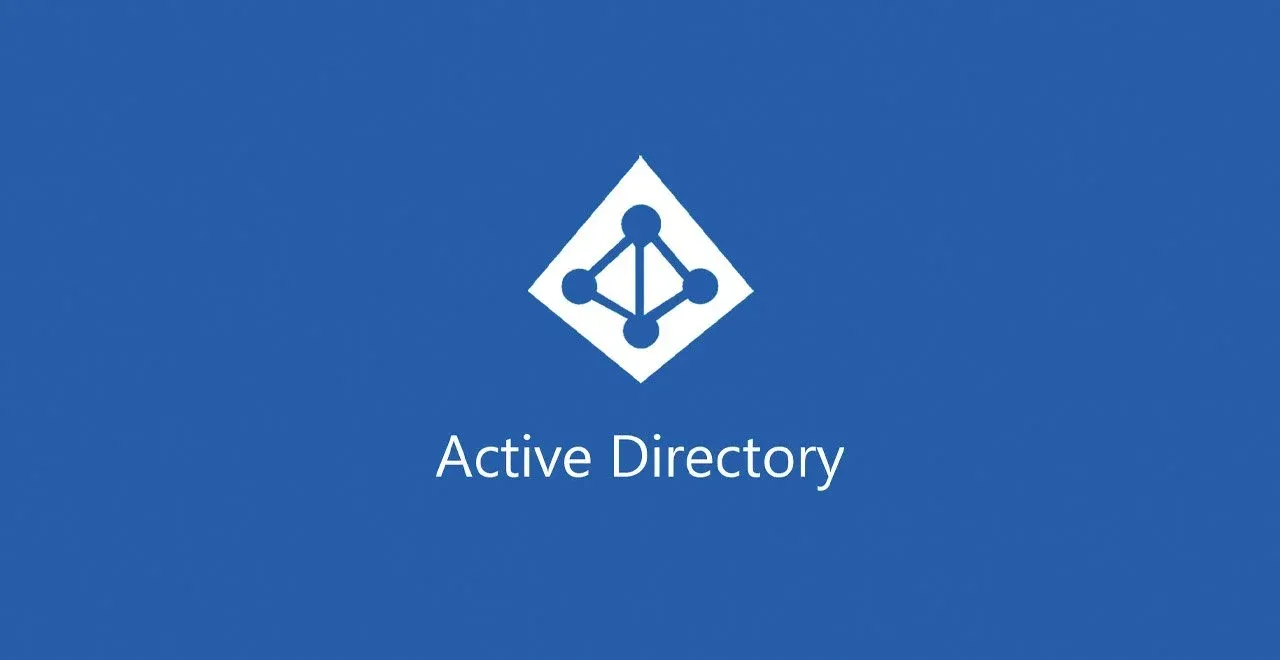 Install idemeum desktop app
Navigate to https://[your domain].idemeum.com/userportal
Click Accounts → Add desktop app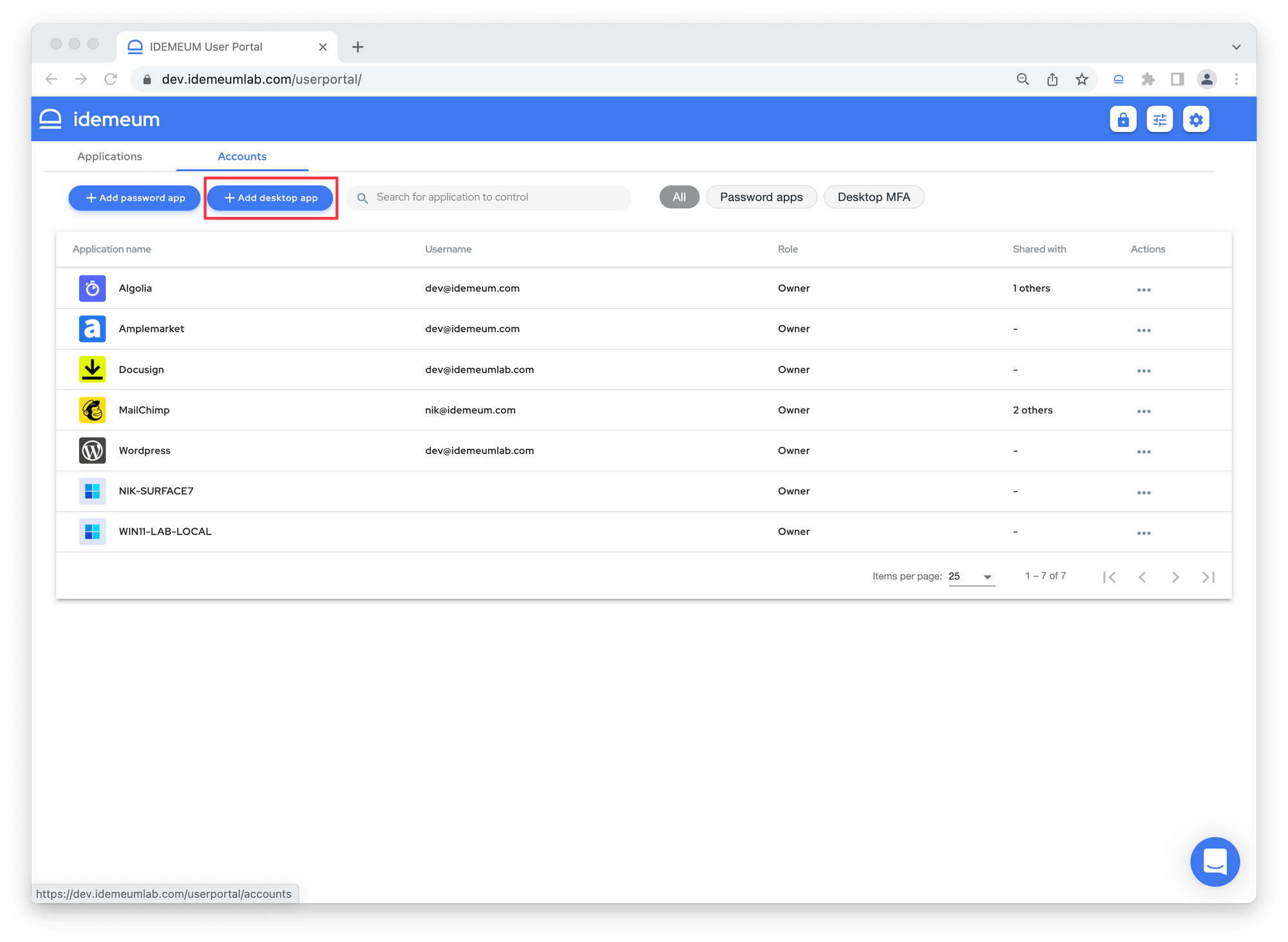 Click Download idemeum for Windows to download the latest desktop installer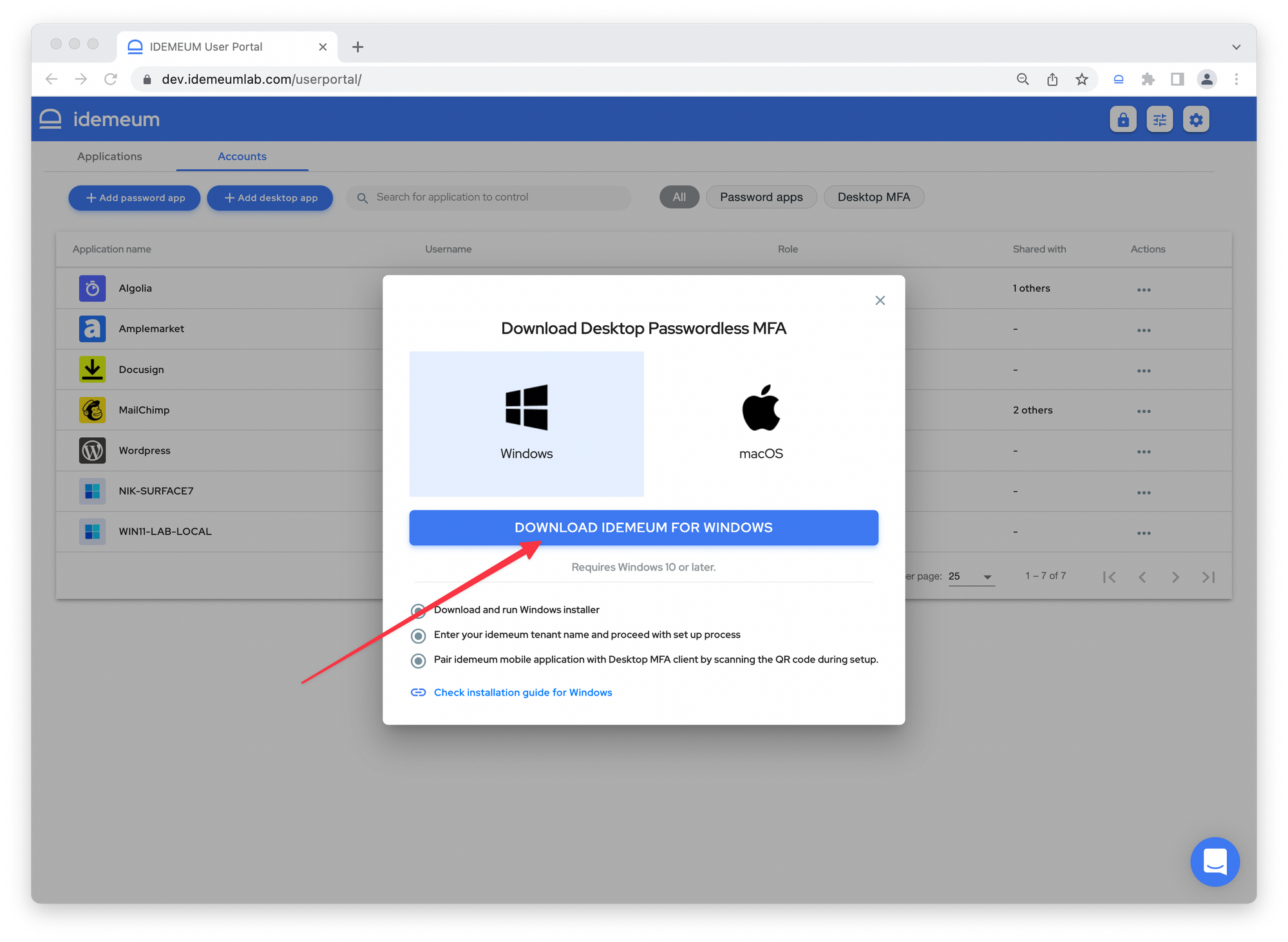 Run the downloaded installer on your Windows machine
If there are any requests to install dependencies, please do so
Click Next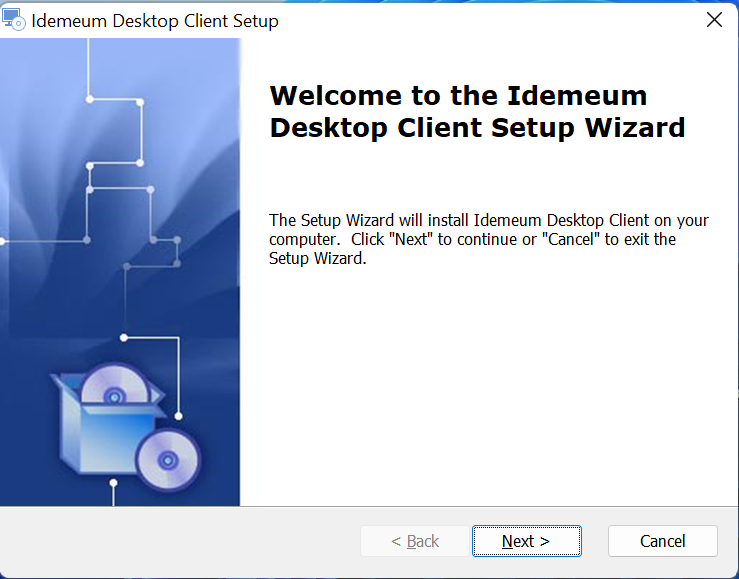 Choose the installation location and then click Next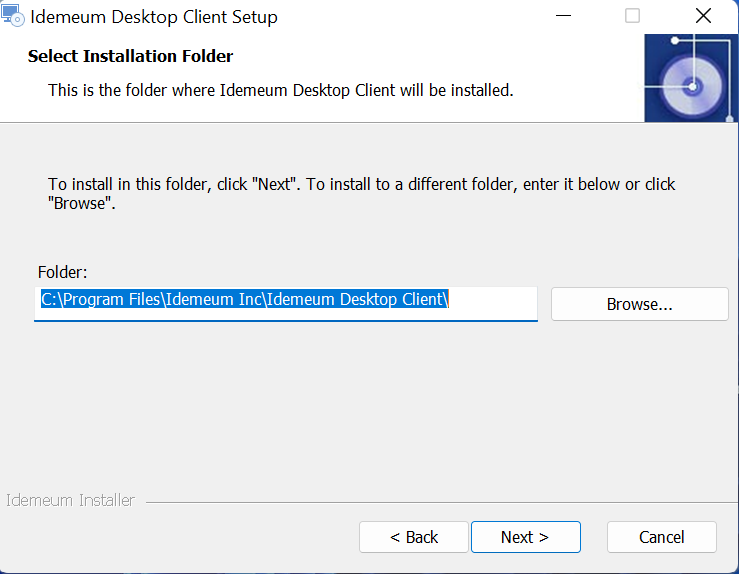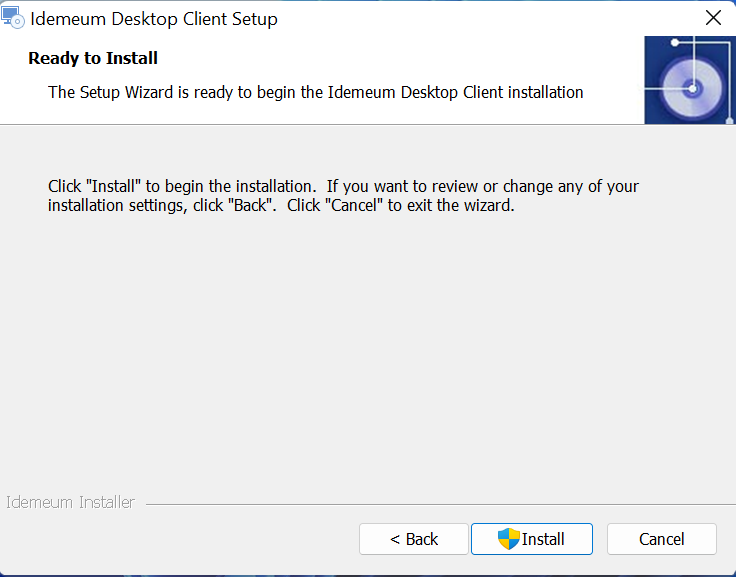 Installation is now complete. Click Finish to start pairing your idemeum mobile application with this Windows machine.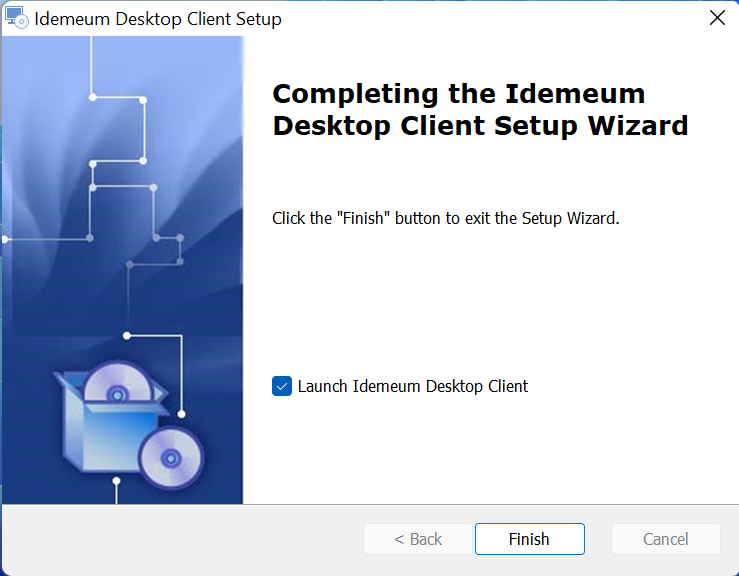 Pair idemeum mobile application
Enter your company idemeum URL (for example coke.idemeum.com) and then click Next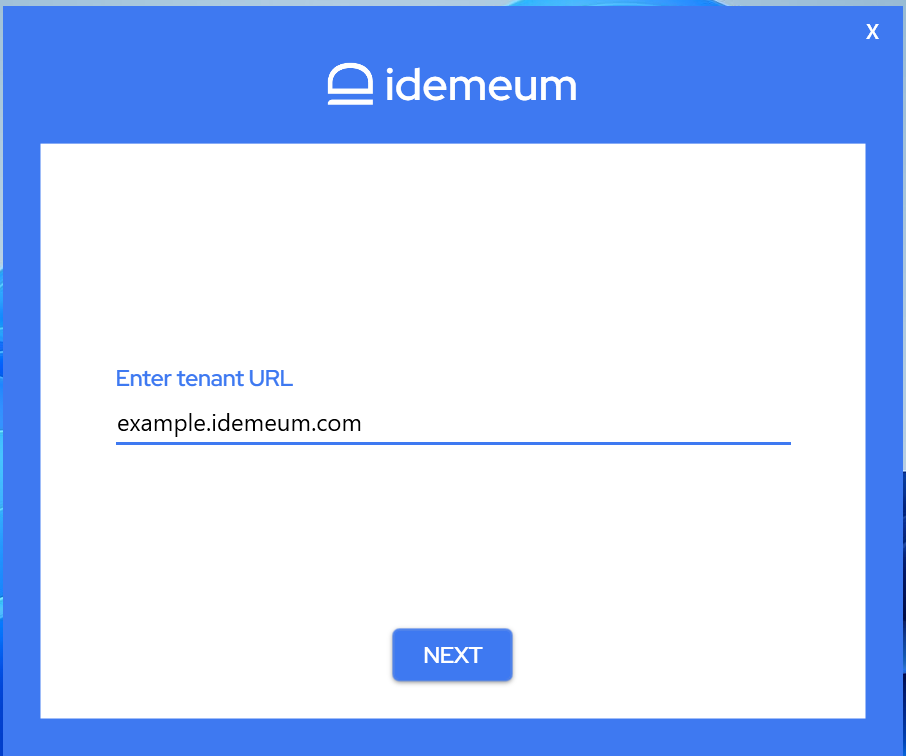 Open your idemeum mobile application, click Login at the bottom menu, and scan the QR-code the is displayed on the screen.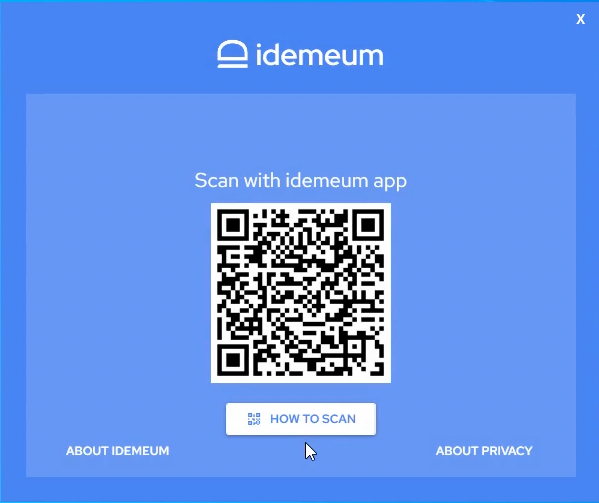 Approve pairing with biometrics. Once pairing is approved, click Finish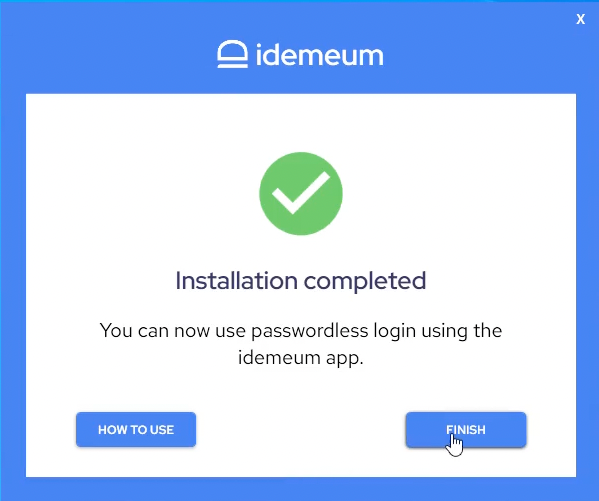 One pairing is complete, the new application with your computer name will be added to your application catalog on desktop as well as mobile.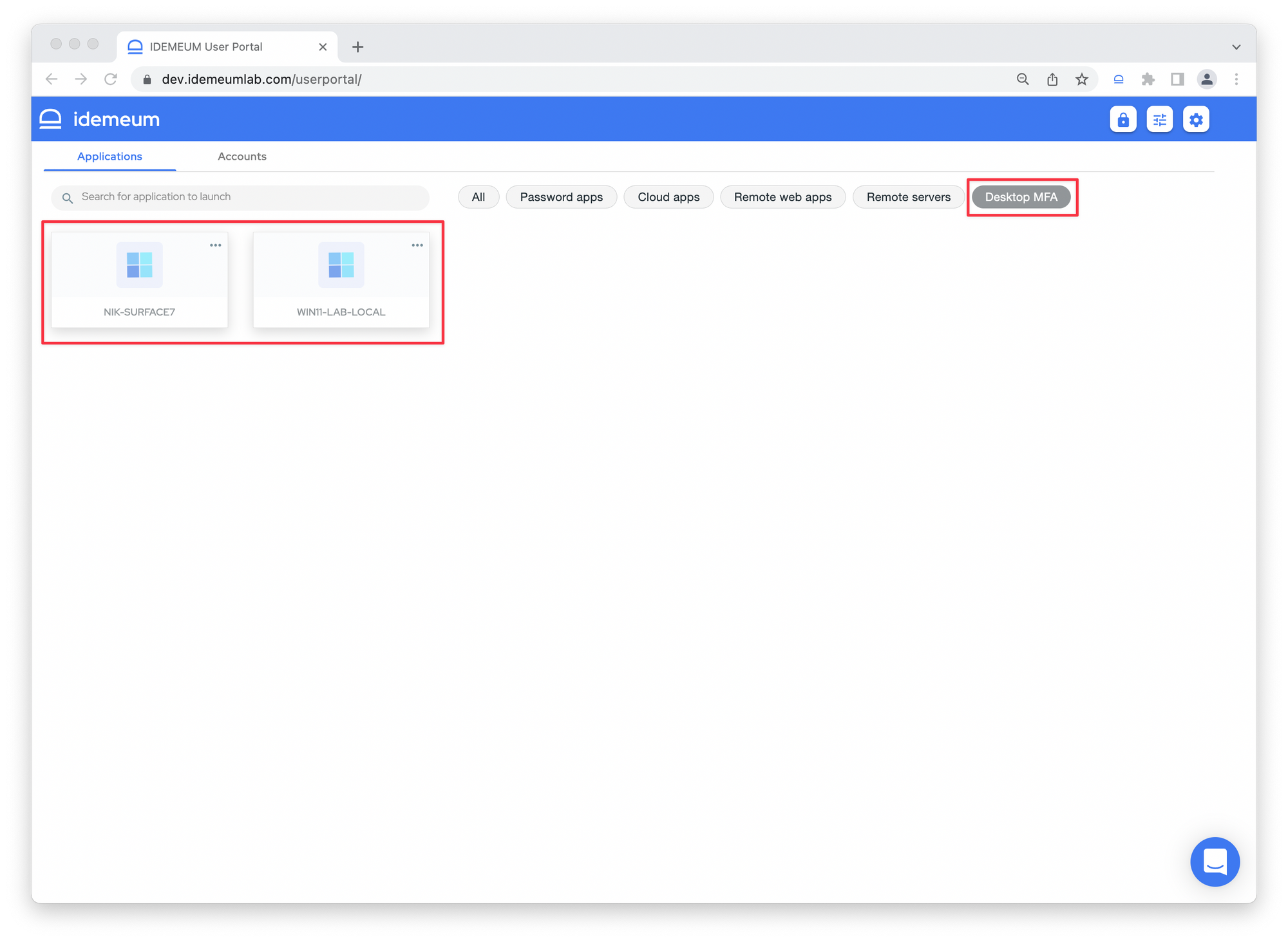 ---
How to share your desktop
For domain joined computers you can share your laptop / desktop with other employees.
Navigate to your idemeum application catalog
Click Accounts
Search for the computer name that you want to share
Click on ... and choose Share application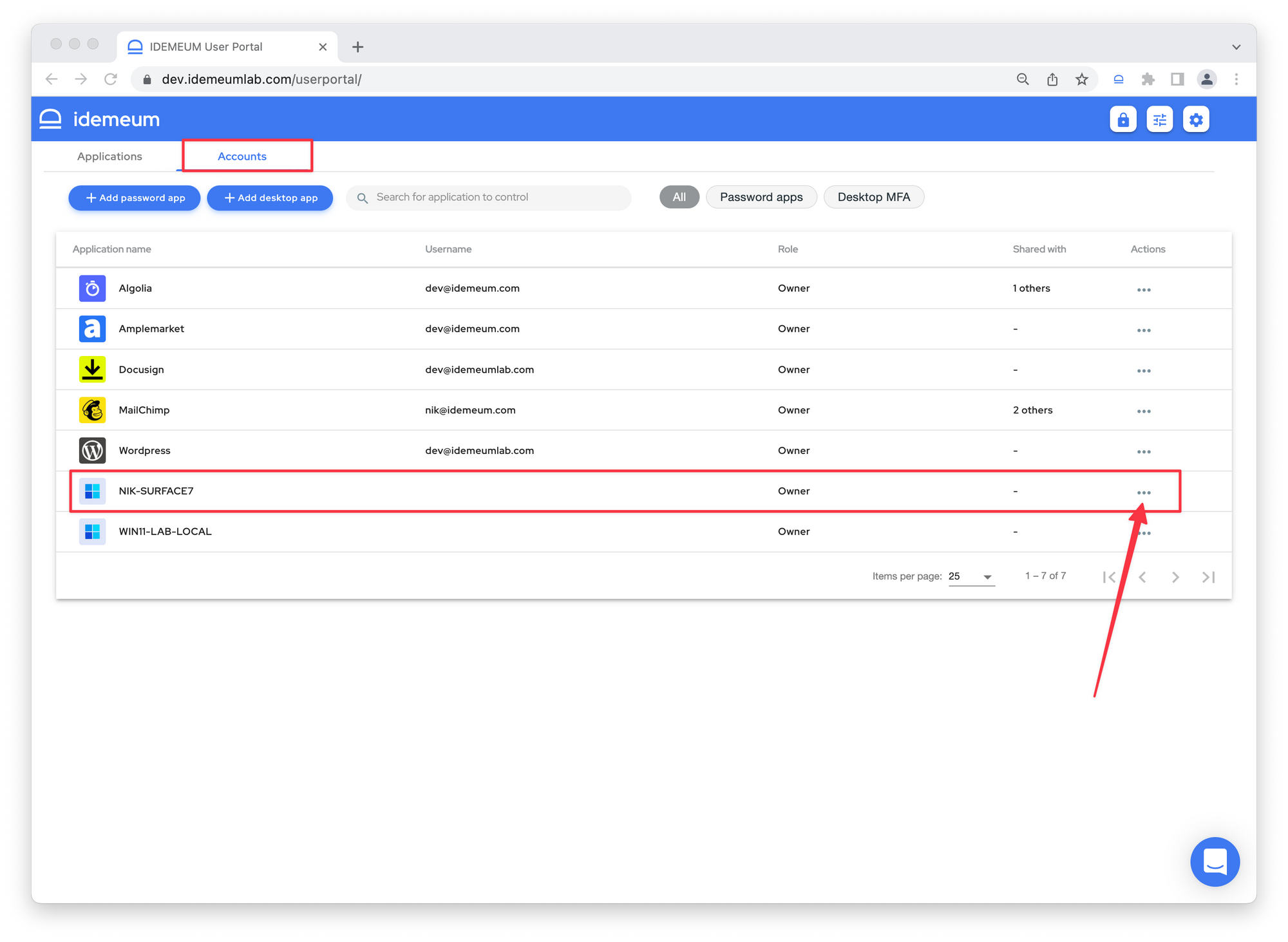 Choose the email address of a person you would like to share your computer with. Once sharing is done, the other person will be able to login to your computer with Passwordless MFA.
---
Online login with QR-code
When your computer is connected to Internet you can simply login to your machine by scanning an idemeum QR-code with idemeum mobile app.
Access your computer. You will be presented with a QR-code.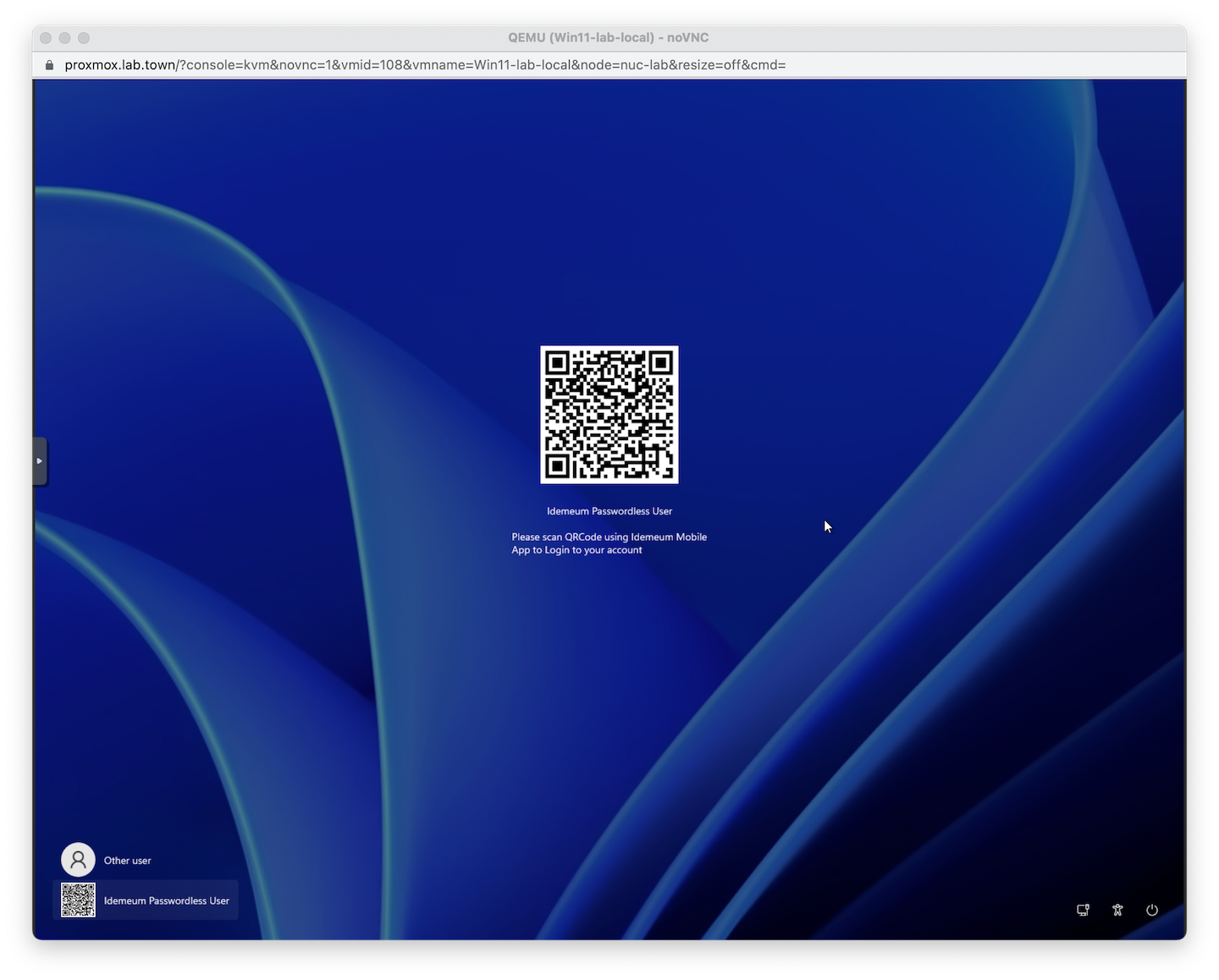 Open idemeum mobile app, click Login and scan idemeum QR-code. Approve login with biometrics.
Now you're logged into your computer.
Offline login with one-time code
When your computer is offline and not connect to Internet, we provide a convenient way to login with secure one-time code.
Access your computer, and since you are offline you will be presented with username and one-time code screen\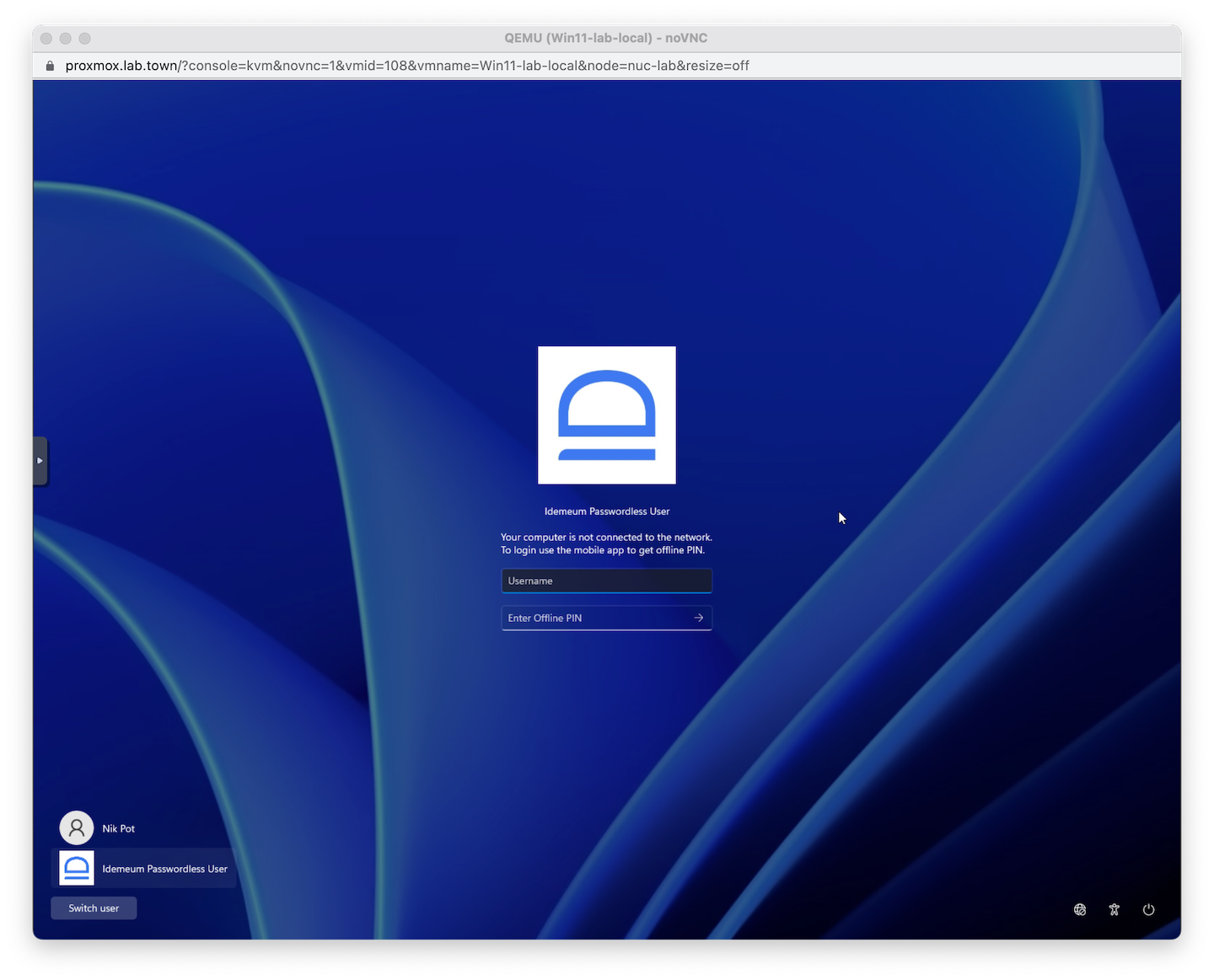 Open idemeum mobile application and in the list of applications find the computer that you want to log into
Click on ... and you will be presented with one-time code that you can use to login into Windows desktop
Enter your username and one-time code into windows login screen to access your computer