Overview
As idemeum leverages certificate-based authentication for Desktop MFA solution, password reset won't be required unless Admin enforces password reset.
There are User Account options available for an Admin to choose from, where enabling either of the options will ensure password reset will not be required.
And if an Organization has a password policy to reset the password after a particular duration, idemeum passwordless login will indicate to the user that the password has expired. In those cases, please follow the steps listed in the section - Resetting passwords.
User Account options
Open Server Manager -> Tools -> Active Directory Users and Computers -> choose any user account -> open its properties. Alternatively, this can also be applied to user groups.
Option a: Enable Password never expires
Option b: Enable User cannot change password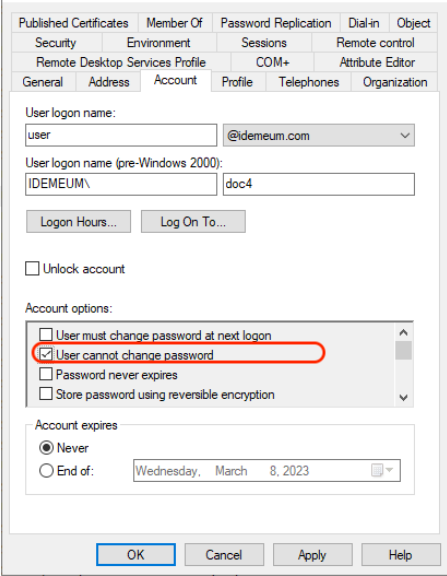 Option c: Enable Smart card is required for interactive login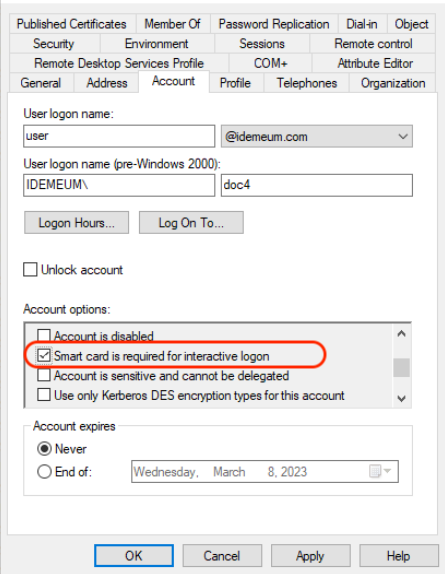 ---
Resetting Passwords
When the User's password is expired, scanning the QR code or tapping the RFID badge, the message "The password for this account has expired" is shown.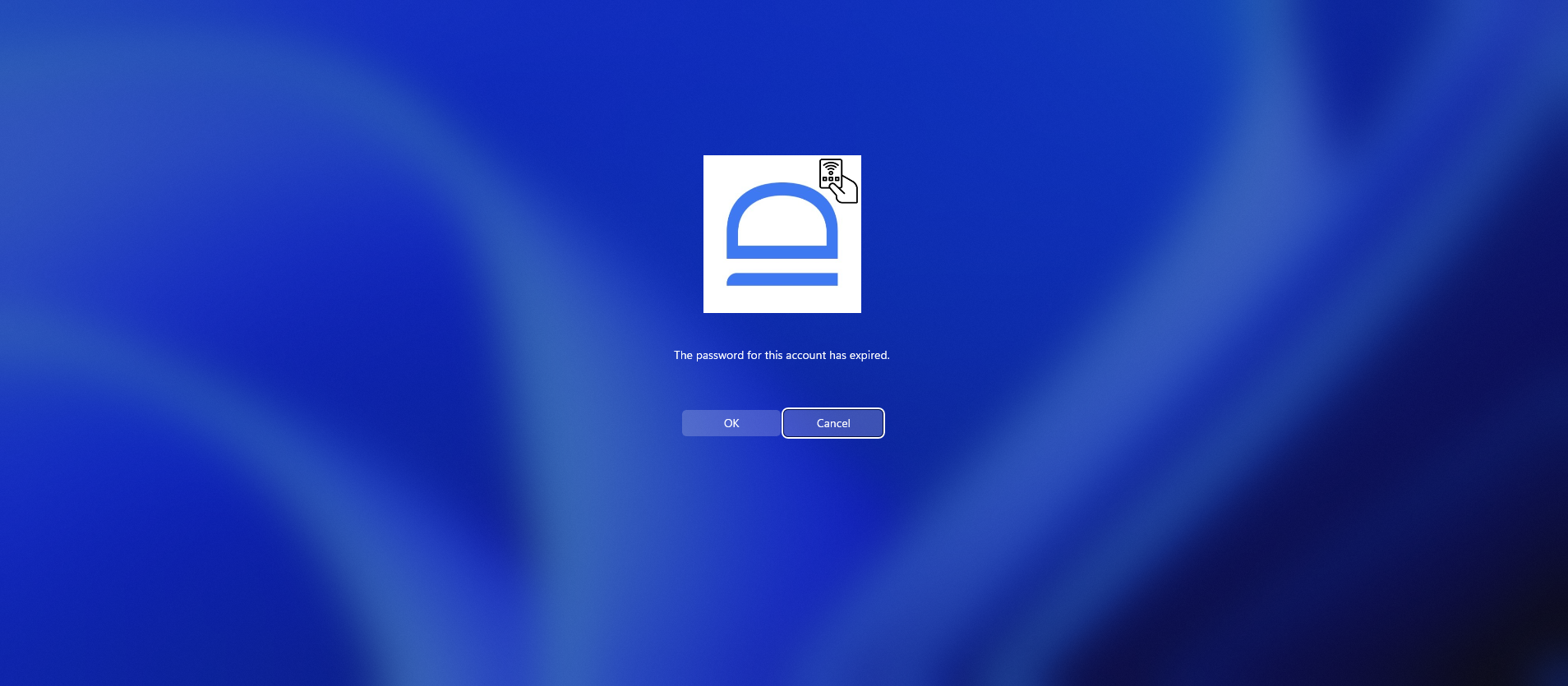 Click Cancel
Click Other User -> Enter the username and old password -> Press Enter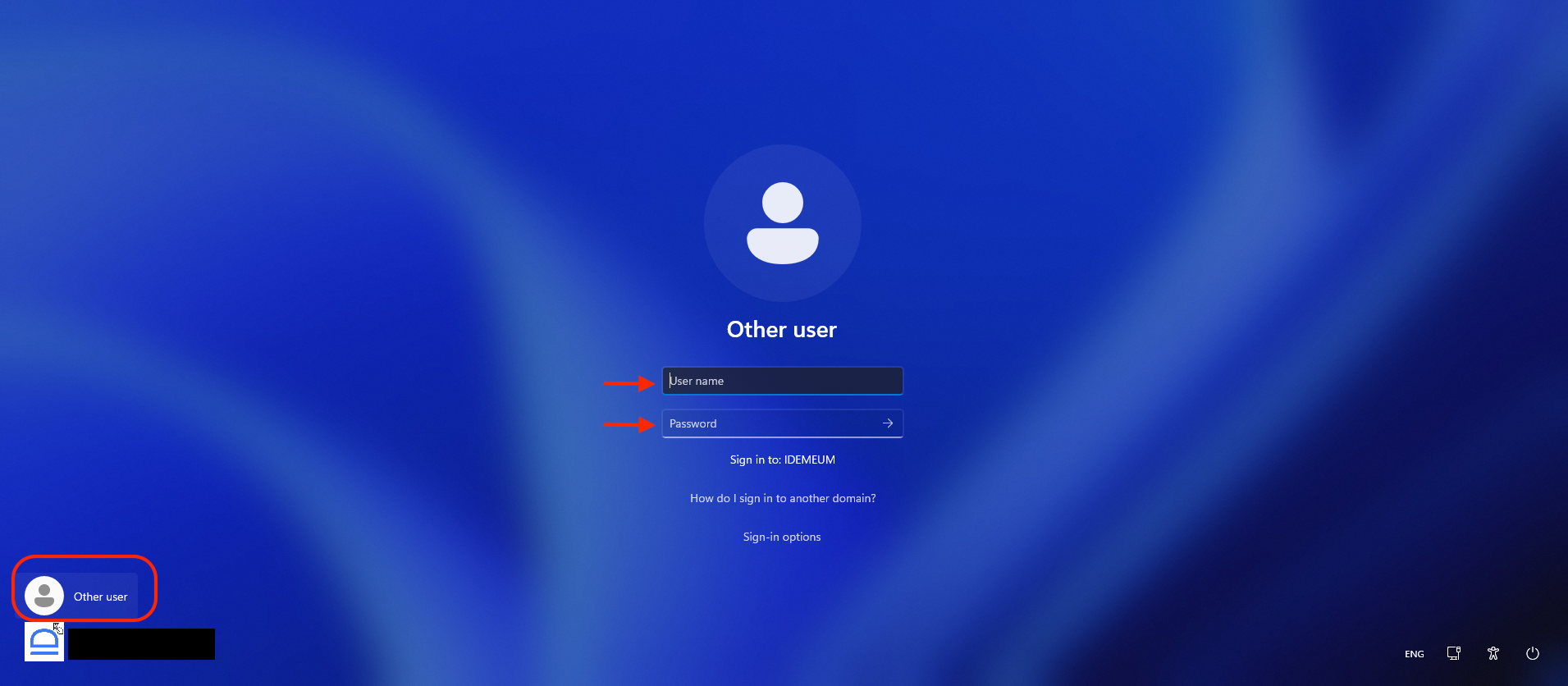 Message Your password has expired and must be changed is shown.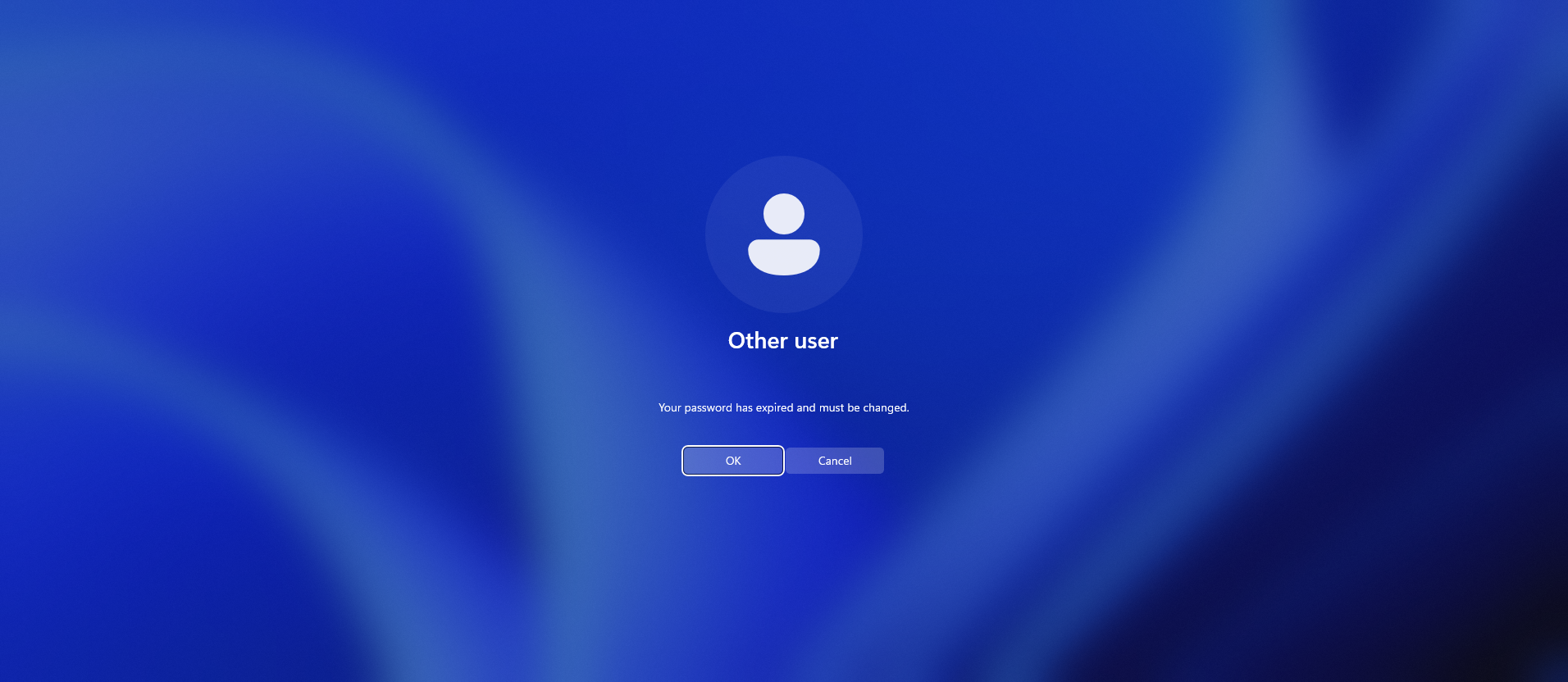 Click OK
Enter username, old password, New password, Confirm password -> Press Enter.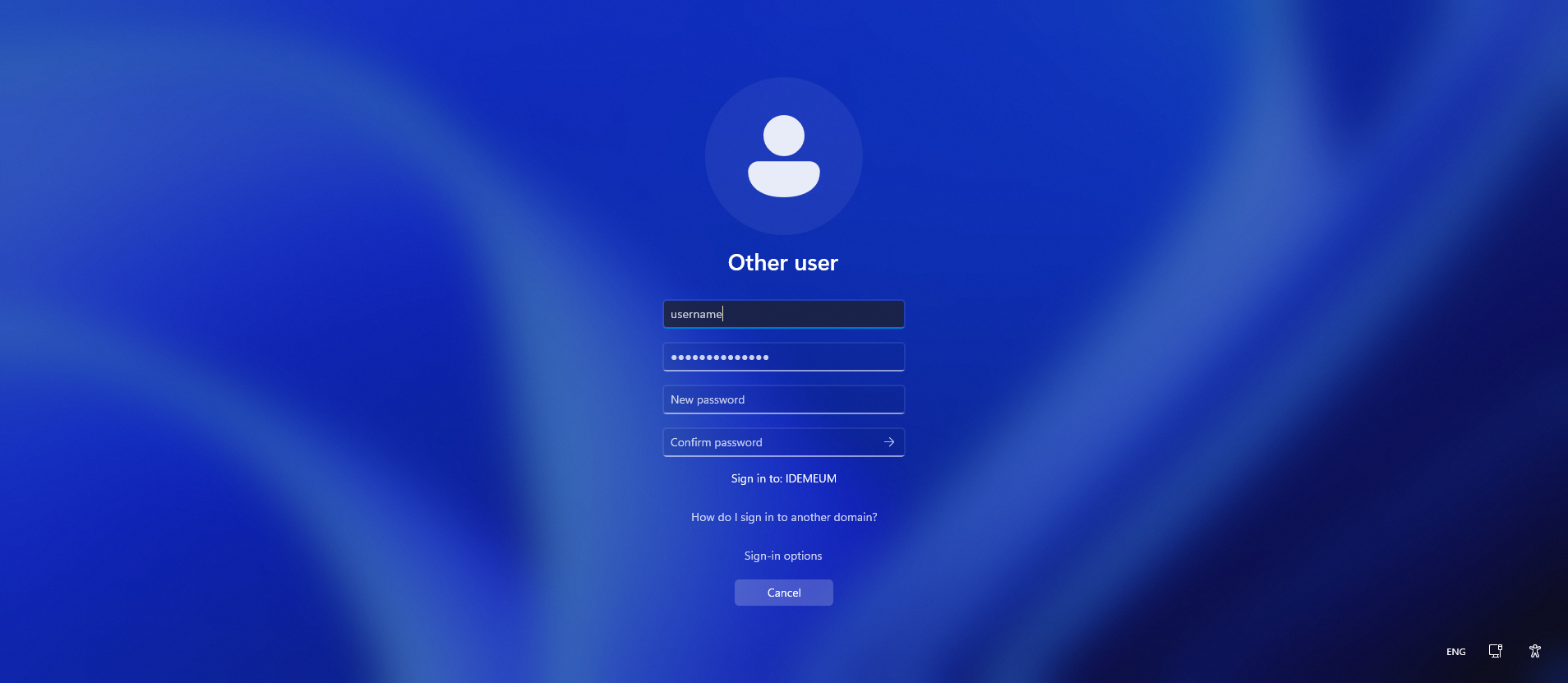 The User is logged into the session after Windows completes the update password successfully.
Do a manual Sign-out, and you can continue using the idemeum Passwordless login by scanning the QR code or tapping the RFID badge.