Capabilities overview
Pulse Connect Secure VPN is a virtual private network system that provides a seamless, cost-effective, SSL VPN solution for remote and mobile users from any web-enabled device to corporate resources— anytime, anywhere.
| Supported capability | Required plan | Details |
| --- | --- | --- |
| Passwordless SSO | Free plan | Low SSO tax |
Prerequisites
In order to integrate idemeum with Pulse Connect Secure, you will first need to obtain SAML metadata parameters for your idemeum tenant. Specifically, you will need:
Instructions for how to obtain these SAML metadata parameters are below.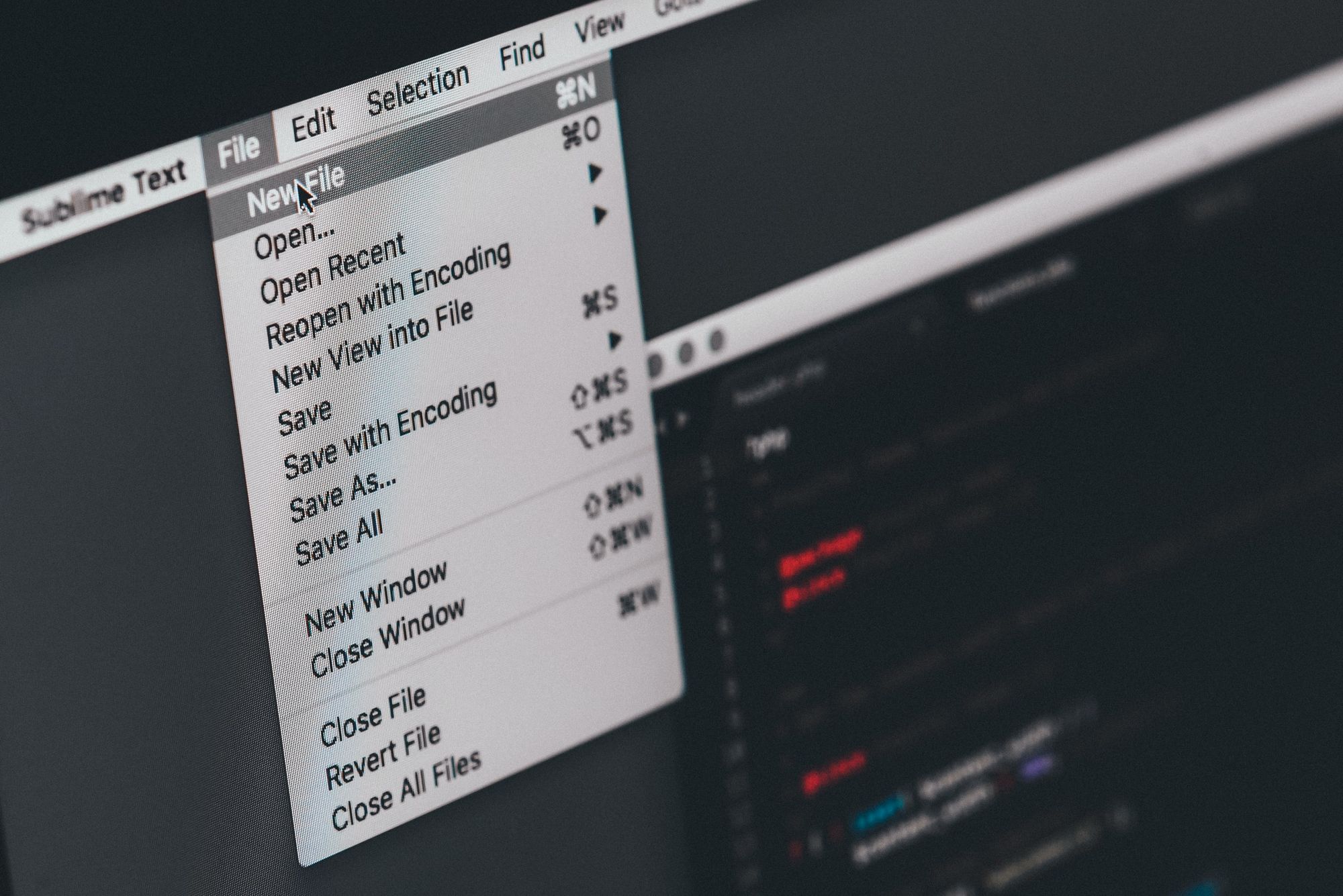 ---
Passwordless Single Sign-On (SAML)
Configure SSO in Pulse Connect Secure Admin Portal
Step 1: SAML Settings
Navigate to System → Configuration → SAML → Settings


Enter FQDN of Pulse Connect Secure -> Save Changes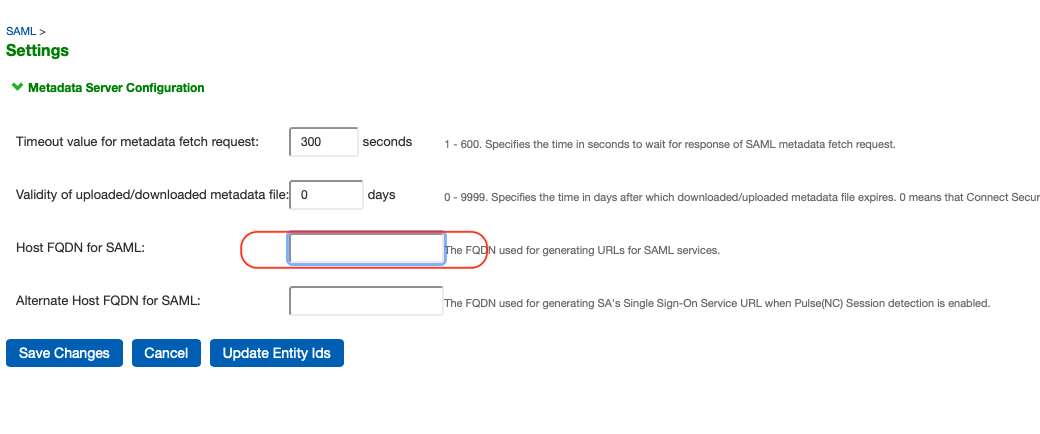 Step 2: IDP Configuration
Navigate to System → Configuration → SAML → New Metadata Provider

Choose option Local
Upload the downloaded Idemeum's metadata file
Enable signing certificate status check
Select option Identity Provider for Roles
Save Changes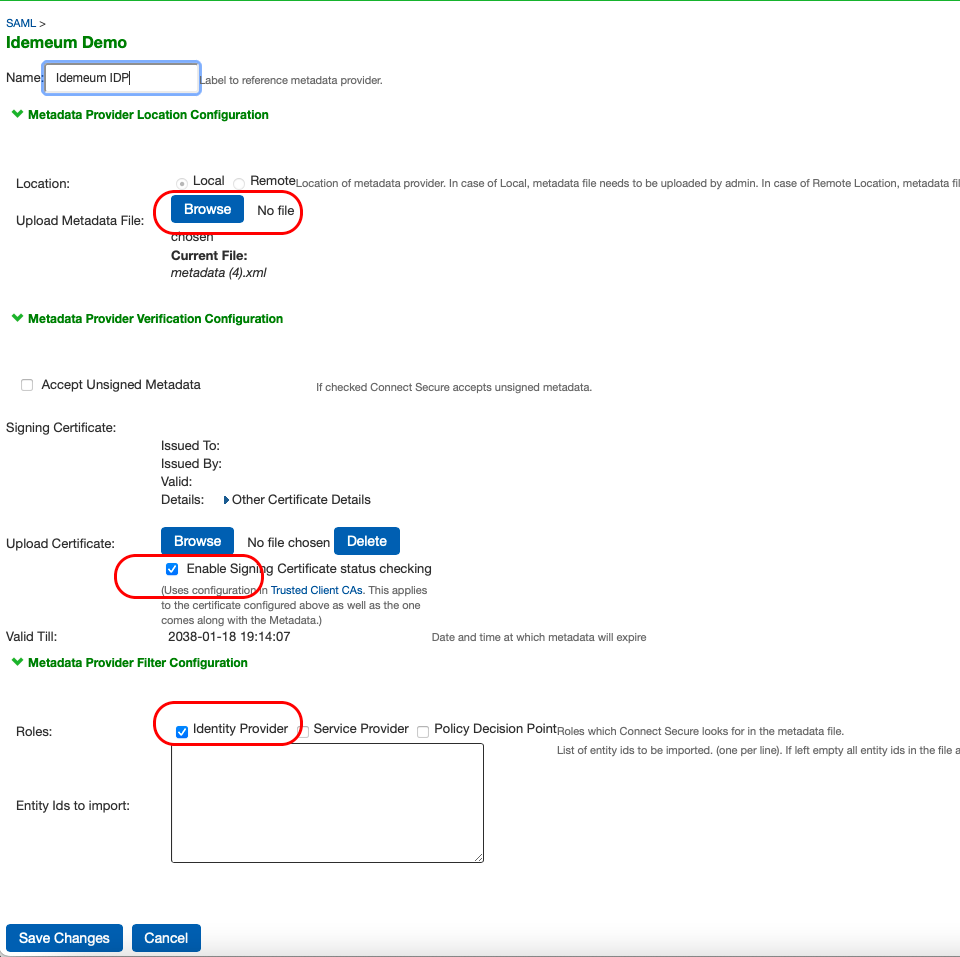 Navigate to Authentication → Auth. Servers → Choose SAML Server from the dropdown → New Server…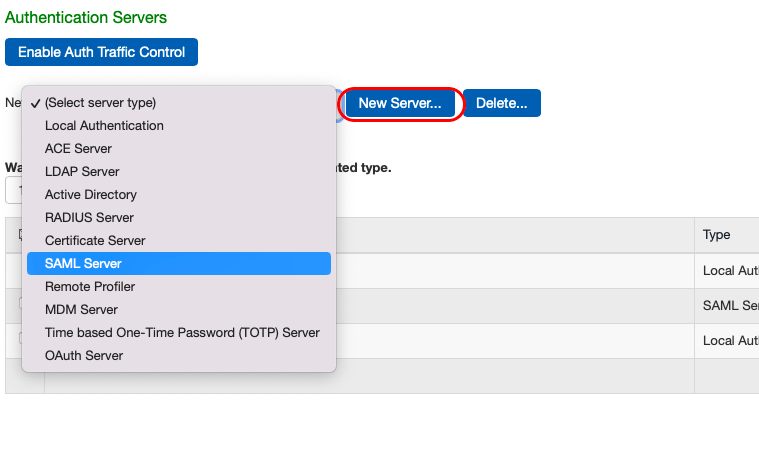 Choose option 2.0
Choose option Metadata
Select POST binding
Enable signing certificate status check by choosing cert from the dropdown
Choose Device certificate for signing the requests (from Pulse Connect Secure)
Enter a valid value for Metadata Validity
Save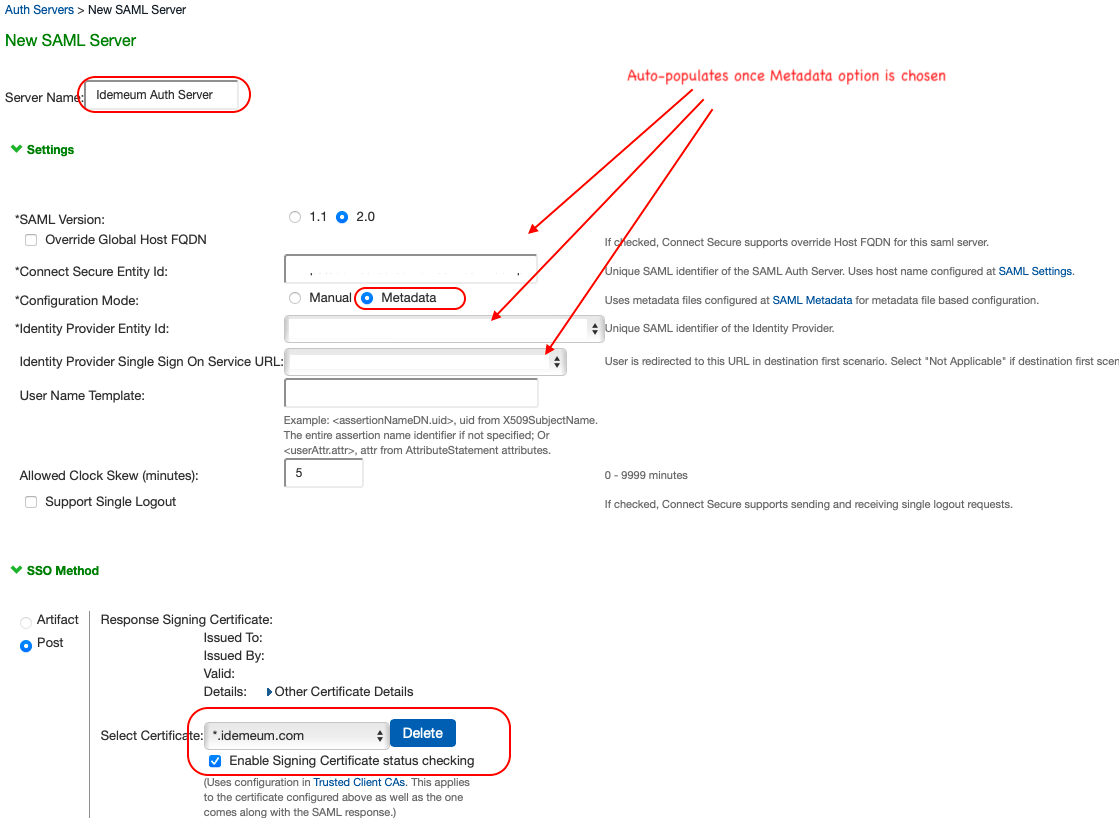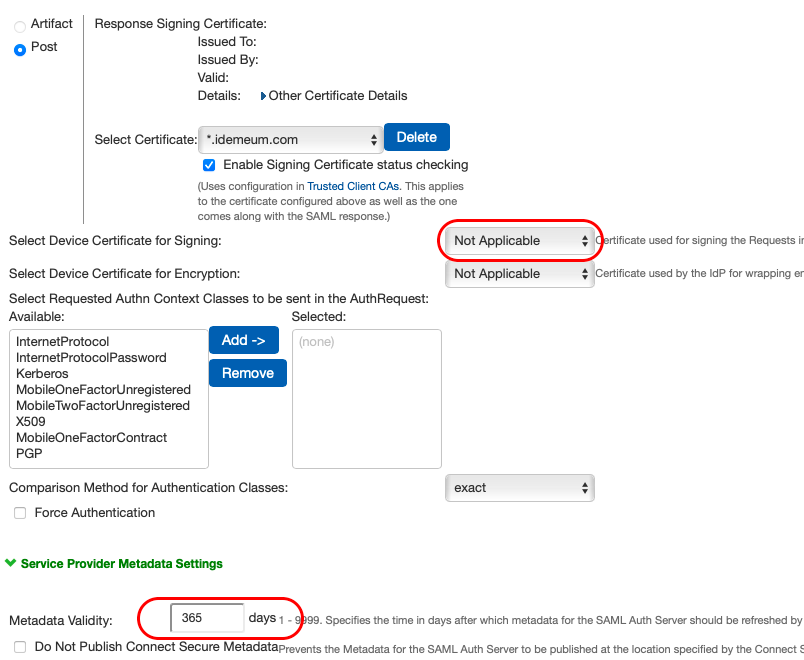 Post saving the details, Edit the SAML server → Download Metadata. This is Service Provider's metadata useful during the configuration of the Pulse Secure app in Idemeum.

Configure SSO in idemeum
Navigate to your idemeum admin portal at https://[your domain].idemeum.com/adminportal
Click Applications in the left menu
Search for Pulse Connect Secure VPN application and click Add App
Click SAML at the top navigation menu
Copy the contents of metadata XML downloaded from the previous step and paste it into the text area SP Metadata XML*
Click Load Config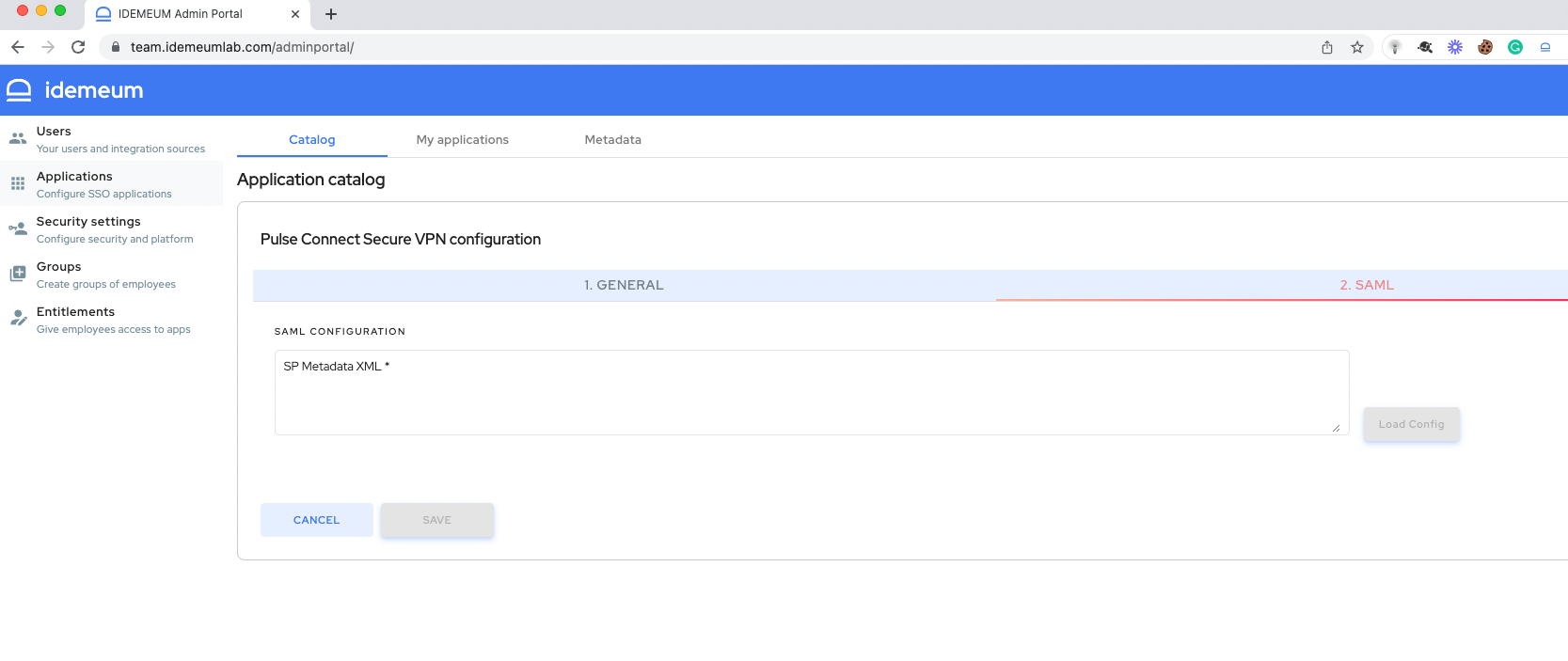 ---
Application entitlements
Before users can access applications you need to make sure you entitle applications to them. In idemeum admin portal navigate to Entitlements section to assign applications to your employees.
---
To enable VPN on mobile devices via the Pulse Secure mobile app
Download the Pulse Secure app from the app store or play store
Configure VPN by providing RelayState URL i.e VPN endpoint URL. This will follow you through the SSO flow to complete the authentication.
Once SSO completes, you are connected to the VPN