Capabilities overview
PersistIQ is an email automation platform designed to send personalized emails. It helps small teams increase their inside, outbound, and sales productivity.
| Supported capability | Required plan | Details |
| --- | --- | --- |
| Password management | Any plan | |
---
Shared account setup
You can use idemeum to securely share PersistIQ account amongst your employees. Account credentials can not been seen by anyone at idemeum. Moreover, when you share application with your employees, they will be able to launch an application, but will not be able to see credentials either. This way, when employees leave the organization, you will not need to reset any credentials for your shared applications.
Set up PersistIQ app
Navigate to your idemeum admin portal at https://[your domain].idemeum.com/adminportal
Click Applications in the left menu
Search for PersistIQ application and click Add App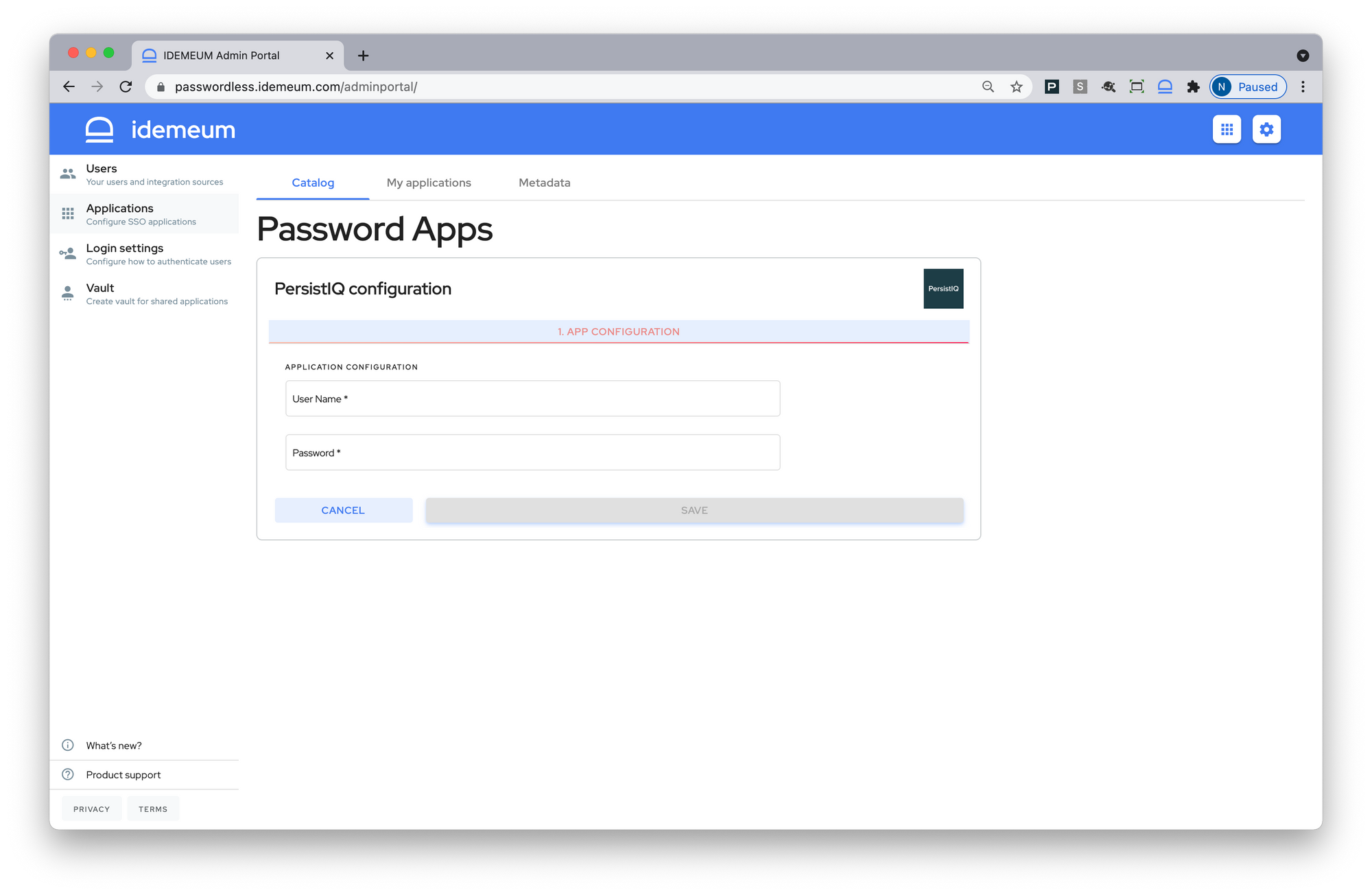 PersistIQ is preconfigured and all you need to do is to enter your username and password
Click Save
Share password vault with employees
Credentials that you enter for PersistIQ are saved in a secure client side encrypted vault. In order for employees to access PersistIQ shared account you need to share vault with them.
Navigate to Vault
Make sure you select the users who need access to the shared application
Click Save
---