idemeum integration catalog is a central place for you to navigate and learn about all integrations that we support today.
High-level stats
When you arrive at idemeum integration catalog, you can immediately see integration stats. We show high-level numbers such as total number of integrations we support broken down by category. Click on any category to see the intgration guides.

Filtering by category
We group integrations into categories, such as HRMS integration or Automated provisioning. To filter integrations by category, you can either click on the filter bar and choose the category of applications you are interested in. Or you can simply click on any tag that you can see on the application post card.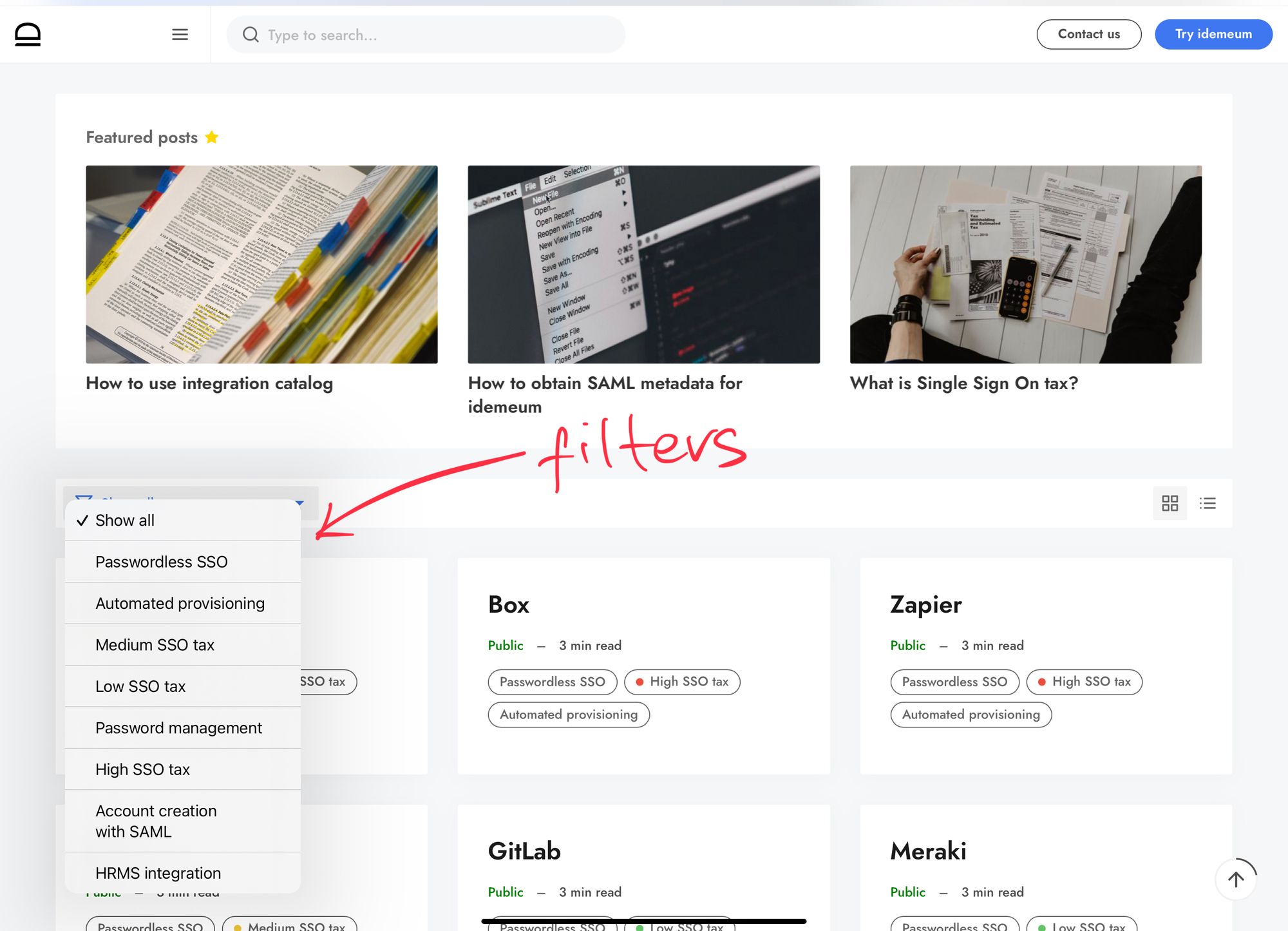 Detailed integration guide
Once you find integration that you are interested in, click on the name, and you can navigate to the detailed integration guide. We try our best to summarize everything you need to simply integrate your desired application.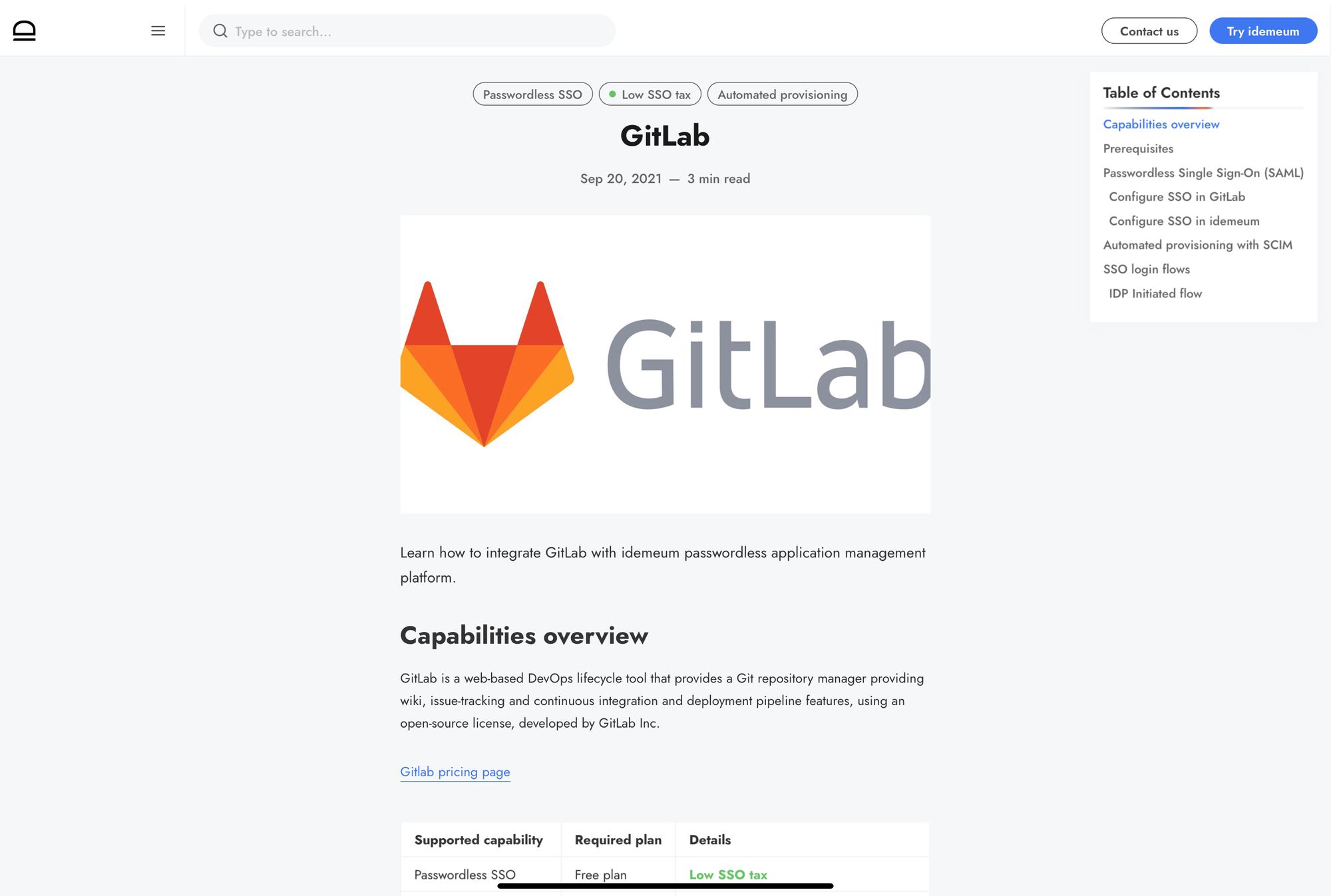 Capabilities overview
For each integration we clearly provide the capabilities that idemeum supports. Moreover, we tell you what application plan is required to support SAML or provisioning. We also give you an estimated SSO tax (how expensive it is to upgrade your application to SSO plan).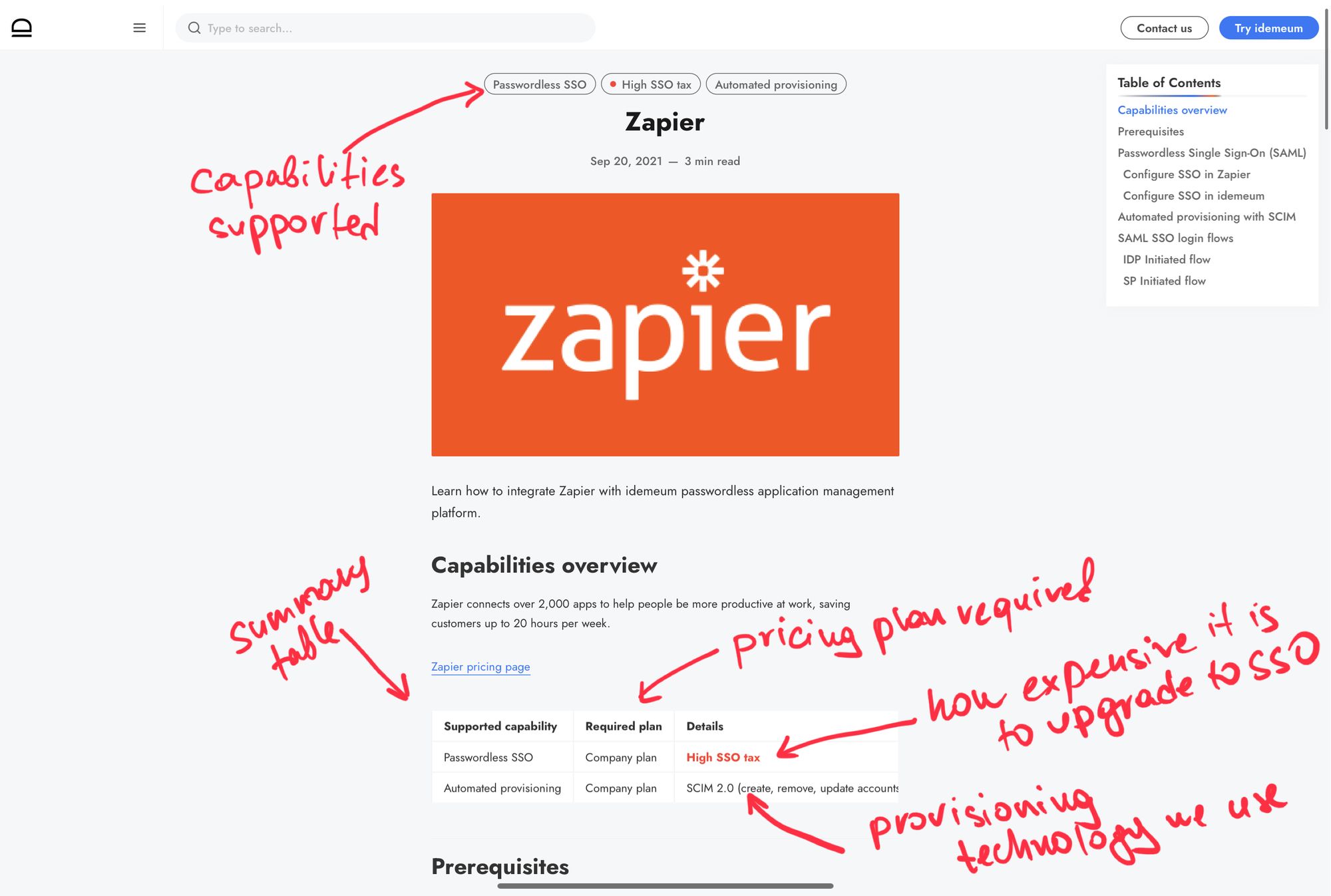 What if I need an integration?
We are constantly working on adding new integrations and apps. If you need us to prioritize an integration, let us know.
Thank you!